We're excited to offer our premium Sumatra kratom powder. This strain is wild-harvested from the rainforests of Sumatra in Indonesia. It's a rare favorite of kratom enthusiasts and newcomers alike. Our Sumatra kratom has a more uplifting and stimulating aroma for the white vein Sumatra strain, a bold, stimulating aroma that is more uplifting for the green vein, and a soothing and relaxing aroma for the Sumatra red kratom. This makes it a nicely balanced kratom powder that is perfect when you want to get up and get moving or relax after a long day. We are confident that you will enjoy this premium Sumatra kratom powder.
Recently Viewed
You have not viewed any product yet!
Great powder very potent. Extremely fast shipping every time.
Sep 28 2022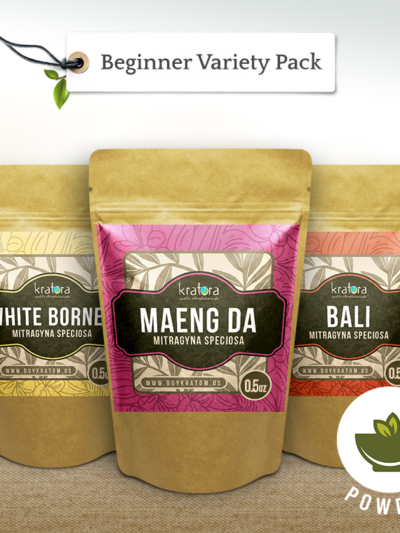 This is the first time I had made a purchase. I was so happy with these varieties I am back on this site to buy more.
Sep 28 2022