One of the easiest ways to categorize kratom is by the color of the veins in the leaf of the plant. There are dozens of different strains of kratom and the different colors can be used to identify the properties of the strain.
The three common kratom colors are green, red and white. Each strain offers unique benefits and properties that suit different users. If you are looking for kratom powder for sale, you should pay attention to the vein colors to decide which stain makes sense for you.
Recently Viewed
You have not viewed any product yet!
Great powder very potent. Extremely fast shipping every time.
Sep 28 2022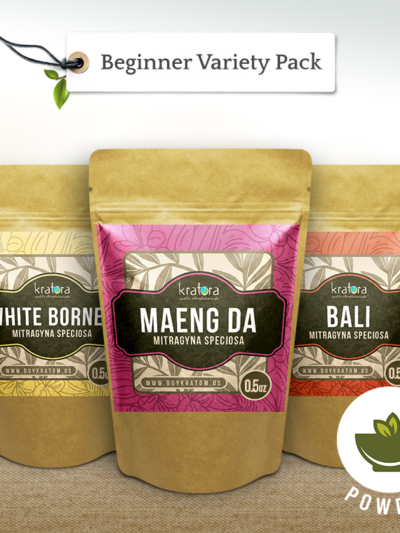 This is the first time I had made a purchase. I was so happy with these varieties I am back on this site to buy more.
Sep 28 2022