It's no secret that many people struggle to find peace in their lives. The hustle and bustle of the modern world have left us feeling constantly stressed out, overworked, and overwhelmed. It can be difficult to know how to relax when our minds are racing with thoughts about work, family, or other obligations. Fortunately, there are soothing herbs that can help you calm your mind, relax, and improve your mood so you can finally rest easy and even sleep peacefully.
If you're feeling anxious, stressed, worried, or maybe your thoughts consume you and leave little room for peace, using herbs to calm the mind may be the answer. Herbal remedies have been used for centuries to help ease physical and emotional discomfort. In this blog post, we will discuss some of the best herbs to help reduce stress while promoting relaxation.
Akuamma Seeds
Akuamma seeds are an excellent soothing agent for the mind. Tribes in Africa have used this soothing herb to help with insomnia and stress for centuries. According to a natural health guide, the seeds are a potent relaxant and can boost serotonin levels, which reduces impulsivity and aggression. 
This natural herb has gained popularity in recent years in the Western world as a soothing agent for people who suffer from day-to-day stress. Akuamma seeds can be found in health food stores or online vendors. 
Note: Before using any natural soothing herb, it's important to consult with your doctor. 
Blue Lotus
Blue Lotus is an annual plant native to India and Eastern Asia. It was widely used in ancient Egypt and by the Mayans due to its aphrodisiac and mood-lifting properties. The flowers are usually white or pale blue and grow on a stem that can reach up to six feet in height. This natural herb grows best when it's near water (lakes, rivers, and streams). Blue Lotus has been used for centuries to calm the mind, relieve stress, promote mental clarity, assist with lucid dreaming, and more. 
The soothing effects of this herb are said to come from a high concentration of alkaloids. These alkaloids work by releasing soothing neurotransmitters into the brain, which helps to calm your senses. This soothing herb is also great for relaxing aches in muscles or joints, thanks to its anti-inflammatory properties. 
Mitragyna Hirsuta
If you're looking for fast-acting herbs to calm the mind, Mitragyna Hirsuta may be the answer for you. Mitragyna Hirsuta, also known as "Kra Thum Khao," is a Thai herb traditionally used to reduce stress. Mitragynine, found in this herb, binds to mu-opioid receptors, which are associated with feelings of soothing and euphoria.
Additionally, Mitragyna Hirsuta is often used to help patients battling discomfort. This soothing herb also binds to kappa-opioid receptors, which are associated with calmness and a reduction in the perception of physical discomfort. 
Sakae Naa
Sakae Naa is a natural herbal extract native to Southeast Asia. It's made from the leaves of the tall-growing Combretum Quadrangulare tree. As it becomes more popular in the West, more research is being done, revealing its amazing effects on the mind.
This soothing herb contains highly potent alkaloids that have become known for their psychological effects. Sakae Naa is available as powder, tincture, or soothing bath salt. It's best to have a conservative approach when incorporating into your daily routine to avoid unwanted side effects.
Maeng Da Kratom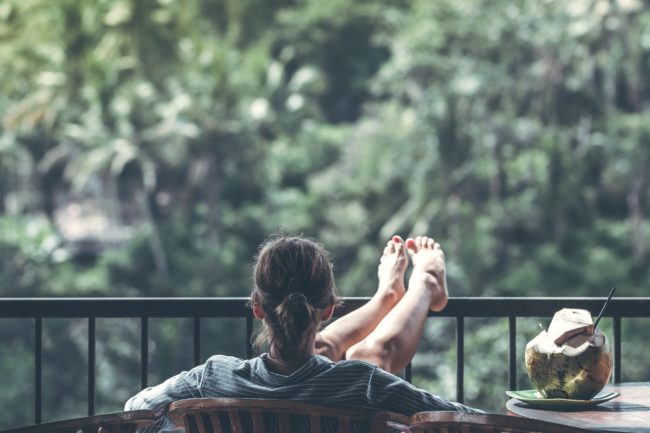 Maeng Da Kratom is one of the best all-natural, organic herbs to calm the mind and can encourage a more relaxed state. This soothing herb has been used for centuries in Southeast Asia as traditional medicine and is often regarded as one of the strongest and most potent kratom strains available today. Maeng Da Kratom's aroma is known to offer feelings of tranquility that result in a sense of energy and refreshment that may help you tackle your day. 
Maeng Da Kratom contains potent alkaloids like mitragynine and mitraphylline, which have potential to provide soothing effects and relief. As one of the most widely available kratom strains, Maeng Da is a staple in the ethnobotanical community. It's highly cherished for its ability to provide relaxing qualities without the typical sedative effects. As more people turn to alternative solutions for a more relaxed lifestyle, Maeng Da Kratom is becoming popular among other natural herbs. 
Get Your Soothing Natural Herbs from Kratora
Ensuring a relaxed state of mind is one of the most important aspects of living a healthy and balanced lifestyle. With today's fast-paced society, soothing herbs like Maeng Da Kratom, Akuamma Seeds, Sakae Naa, Blue Lotus, and Mitragyna Hirsuta can play a crucial role in overall wellness. At Kratora, we offer a wide range of soothing natural herbs to choose from, making it easy and affordable for you to find the one that best suits your needs.
Ready to buy natural herbs to calm the mind online? Get your premium, all-natural kratom and ethnobotanicals at Kratora. We've been working with the same suppliers since 2013, so you can shop with total confidence. Have any questions or need any help choosing soothing herbs? Feel free to contact us today. Get rewards for every dollar spent on our products. 
Want to learn more about kratom quality and value? Start here:
Why Buying Cheap Kratom Can Be Dangerous