We all know that herbs are a wonderful way to improve our health and wellness. But did you know that herbs synergize with each other and can help with personal wellness? In fact, many synergistic herb combinations exist in nature and can be found in foods, supplements, or teas we take daily. Some of these combinations are a result of research and the combined wisdom of the world's leading herbalists. 
There's a synergistic relationship between herbs that work together to create an effect greater than what would be achieved by taking them separately. These synergies have been shown to promote wellness and vitality. 
To help get started with herbal synergy, here are our top six combinations:
1. Kratom and Akuamma Seeds for Stimulation
Kratom and Akuamma seeds are both ethnobotanical plants that have grown in popularity for their synergistic effects. The synergistic effect between kratom and Akuamma seeds is known as an "entourage effect." Kratom offers stimulative, energizing, and euphoric aromatic effects while Akuamma seeds ease discomfort and offer euphoric and stimulative effects.
This synergistic herb combination has been used together to boost energy levels synergistically. They contain potent alkaloids that act on the receptors in the body, offering a soothing effect and an increase in energy and improved mood. For years, kratom and Akuamma have been used as traditional remedies and continue to be popular as more users are learning about ethnobotanical benefits.
2. Dandelion, Burdock Root, Yellow Dock, and Nettles
Another great herbal combination includes dandelion root, burdock root (both can be found in herbal blends such as Burdock Bliss and Dandy Blend), yellow dock, and stinging nettles. All of these are herbs that work together to support the liver and kidneys while detoxing your body from excess uric acid that causes inflammation and pain in the joints. The synergistic effect of these herbs is much greater than just taking them individually. 
Synergistic herb combinations that focus on detoxifying and cleansing the body play a vital role in enhancing personal wellbeing. 
Dandelion root

– This herb is a powerful diuretic and can be used to help with kidney stones, gallstones, and liver problems such as hepatitis and jaundice. 

Burdock root

– This herb is known for its ability to remove toxins from the blood while purifying it of excess fats, oils, and cholesterol. It also helps reduce inflammation in the body due to the high levels of inulin and antioxidants. 

Yellow dock

– This herb is a blood purifier that helps to treat skin conditions such as eczema, psoriasis, and acne while also helping with digestive issues like diarrhea and stomach cramps. It acts as an anti-inflammatory agent due to its chemical makeup.

Stinging nettle

– This herb has been used as a detoxifying agent for centuries and is known to fight inflammation in the body, especially when it comes to arthritis pain which can be caused by excess uric acid levels. It also helps with skin conditions such as psoriasis and eczema.
3. Ginger, Turmeric, and Cinnamon for Wellness
Turmeric, ginger, and cinnamon synergize well together. This synergistic herb combination is great to use in curries or on roasted vegetables, but it also makes for an excellent tea if you add the three herbs while they are still fresh. The synergistic power of these herbs can be attributed to their anti-inflammatory properties that come from key compounds like curcumin, gingerols, and cinnamaldehyde.
All three herbs are synergistic with black pepper for an even greater anti-inflammatory effect that can help reduce nerve pain associated with diabetes or cancer treatments like chemotherapy. The piperine in the black pepper works synergistically to increase the bioavailability of these powerful herbal compounds so they can be absorbed and utilized by the body.
4. Lavender and Peppermint for Relaxation
This synergistic herb combination works together to create a powerful effect. This synergism can be especially useful when you are looking for wellness support or relief and sleep and relaxation support. Lavender is known for its anti-inflammatory properties that help ease joint pain, relax muscles, boost immunity and reduce stress levels while peppermint helps to clear sinuses and ease a cough. 
These two herbs are great for anyone dealing with day-to-day restlessness, stress, insomnia, and mild pain. Lavender is also known as a gentle herb that calms the nervous system, while peppermint helps boost moods and uplift the spirit. Both herbs are available in the form of natural oils or herbal teas. Combining such herbs that work together provides the best support and wellness results for your body.
5. Eucalyptus and Thyme for Immune Support
This is another synergistic herb combination that works to support the immune system. Eucalyptus is an herb that has long been used to help with lung, throat and nasal congestion due to its expectorant properties. It also helps reduce fever, which may benefit those feeling ill or having a low-grade fever as part of their illness. Thyme has similar properties to eucalyptus and can help with congestion. 
It is also an antiseptic herb that helps fight off illness-causing bacteria, making it synergistic with eucalyptus in supporting the immune system. For centuries, thyme has been used as an herbal remedy for respiratory problems in many cultures and is a popular ingredient in herbal cough syrups. You can easily combine the leaves of thyme and eucalyptus in equal parts or to your liking. Then prepare a tea using boiled water and honey to sweeten, if desired.
6. CBD Oil and Immunity Supporting Herbs
CBD oil is an incredibly beneficial supplement that can help you through a variety of issues such as insomnia, stress, and anxiety relief. However, there are a few synergistic herb combinations that you can use to great benefit in conjunction with CBD oil for immune support. Note: We do not recommend taking large amounts of CBD oil or any other supplements without speaking with your doctor first.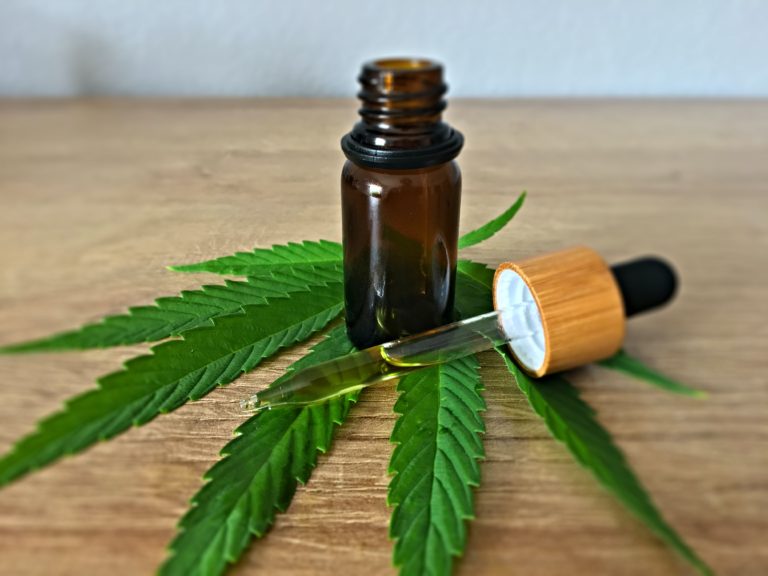 Aronia Berry, Andrographis, Spilanthes, Cinnamon, and Schisandra are some of the most popular herbs with a long history of stimulating and strengthening our ability to thrive when facing any immunity-related illness. These herbs contain high levels of antioxidants, polyphenols, and anthocyanins, which are all helpful in supporting our immune systems. When combined with CBD oil, these synergistic herbs can help to stimulate, build and strengthen our immune systems.
Get Your Natural Herbs at Kratora
Different herbs have different properties that may complement each other. Learn more about this with our synergistic herb combinations that work together to create a synergistic effect on your body's systems on our blog. At Kratora, we bring you all-natural herbs that help you achieve optimum wellness, including kratom and kratom alternatives like Akuamma seeds and Blue Lotus. 
Order now for same-day shipping, or visit our blog to learn more about herbs that work together and our personal wellness products. 
Want to learn more about kratom quality and value? Start here:
Why Buying Cheap Kratom Can Be Dangerous