Because kratom is made from the leaves of the mitragyna speciosa tree, not all kratom is created equally. The "kratom rush" has led to a thriving online kratom marketplace where customers can choose from hundreds of online vendors and a variety of products that vary in price, quantity, and form. For kratom novices and enthusiasts alike, buying cheap kratom is often an attractive and pragmatic option; however, going the inexpensive route can expose you to undue risk.
Whether you're purchasing kratom for the first time or looking to stock up on your favorite cheap kratom strains online, here's why buying cheap kratom can be dangerous.
Cheap Kratom: Health & Safety
One of the most significant risks of buying cheap kratom online is a lack of product testing. As a botanical and perishable substance, kratom products are susceptible to many of the same contaminants that can be found on the produce you might purchase from the grocery store.
More specifically, untested and cheap kratom products can contain higher than normal levels of lead, salmonella, E. coli, and other harmful bacteria and contaminants. Coming into contact with these impurities can wreak havoc on the human body, and as a result, untested kratom products can threaten your health and safety.
Throughout the last decade, compromised kratom products have hospitalized dozens of users in the United States alone. In 2018, the United States FDA counted a total of 199 cases of salmonellosis across 41 US states due to contaminated kratom with 38% of those affected requiring hospitalization. While there's no guarantee that you'll contract an illness like salmonellosis from cheap kratom, it's better to err on the side of caution.
Questionable Quality
Most kratom you buy online is sourced from Southeast Asia, primarily from Indonesia and Malaysia. Here, kratom grows in abundance, and as a result, many locals have capitalized on the opportunity to grow, harvest, and share their kratom with the world.
However, not all kratom has the luxury of being produced in a professional setting. The rise of kratom's global popularity has attracted many unreliable and unscrupulous suppliers who grow and process their kratom in unsuitable and unsafe environments. To increase profit margins, cheap online kratom sellers often source their kratom from these untrustworthy suppliers, resulting in kratom products that are cheap but ultimately questionable.
One of the most disturbing trends among unreliable kratom sources is the prevalence of product fillers. Some customers have reported encountering kratom products that contain added ingredients such as matcha and the ground leaves of other plants. In most cases, these vendors are adding filler ingredients to their products in the interest of boosting profits, but in other cases, the motives behind adultering kratom products could be more insidious. Thankfully, customers can avoid the dangers of adulterated kratom by purchasing filler-free, all-natural kratom from reputable vendors.
In other industries, the equivalent of many poor-quality kratom products would be deemed unfit for sale by regulatory agencies like the FDA and the USDA. Unfortunately, because kratom is mostly unregulated in most countries, a lack of quality control has allowed questionable, cheap kratom products to find their way into customers' hands. 
In the USA, the American Kratom Association (AKA) has paved the way for safer, more transparent kratom access by introducing the Kratom Consumer Protection Act (KCPA) which has since been adopted by several US states. While the AKA's efforts have set an admirable legislative example for other countries to follow, it could take years before the American kratom industry can fully protect its customers from cheap online kratom.
Fresh is Best
Another caveat of purchasing cheap kratom involves product freshness. As a botanical product, kratom is susceptible to natural degradation with time in a manner similar to other common herbs and plants. 
As you might expect, most buyers prefer fresh kratom leaf. A frequent criticism among purchasers of cheap kratom is that the kratom is stale and inert, rendering it ineffective in comparison to products from high-quality kratom vendors. Although purchasing cheap kratom online might seem wise in the short-term, fresh kratom is likely to have a longer shelf-life, making it a wiser purchase in the long-term.
Aside from degradation due to natural aging, kratom also degrades in quality when exposed to sunlight, air, and airborne contaminants like dust, mold, or moisture. While higher-end kratom suppliers take storage precautions to prevent spoilage, cheap kratom is often stored in poorly-controlled environments before being shipped to customers. As a result, cheap kratom for sale products often arrive in an already-compromised state, at which point their shelf life is already limited — even if the buyer is diligent about storage at home.
To maximize the shelf life of your kratom and get the most from every batch, always buy freshly-sourced kratom from reputable vendors. Here are a few ways to determine whether or not kratom powder is fresh:
Odor:

Generally, fresh kratom has a strong, sharp odor with grassy aromatic hints. Older kratom often smells musty and dry by comparison

Packaging:

Kratom products shipped in airtight, sealed bags are much more likely to be fresh.

Cheap kratom

is often shipped in loose, non-airtight bags

Color:

The color of kratom can vary depending on the strain and region of cultivation, but a darker color can be indicative of freshness
Consistency: Fresh, high-quality kratom powder usually possesses a light, fine-grain consistency that's similar in texture to flour. Cheap online kratom often has a coarser, heavier texture.
Aromatic Potency & Purity
Like freshness, kratom's potency and purity play integral roles in its effectiveness. Even the freshest kratom has a chance of being ineffectual if it was poorly cultivated.
Ultimately, alkaloid profiles are the defining difference between potent kratom and inert kratom. Just as all kratom varies in color and fragrance, kratom leaves can contain varying alkaloid concentrations. Alkaloids are nitrogenous organic compounds that imbue kratom leaves — and many other plants like coffee and tobacco — with prominent psychoactive properties that entice buyers. High-quality, professionally-cultivated kratom products generally contain highly potent and diverse alkaloid profiles, while cheap kratom products often contain a smaller, less diverse selection of alkaloids.
Due to the broad alkaloid variance of kratom leaves, kratom users often gravitate towards certain kratom variants — or "strains" — for specific purposes. Some kratom strains possess stimulating aromas, while some kratom strains are considered to be more relaxing by comparison. Other strains are considered to be "balanced" and seem to display multiple aromatic characteristics; however, when you purchase cheap, low-quality kratom, you're not guaranteed to receive any of these benefits.
Although testing isn't a widespread practice, some kratom vendors regularly test their kratom products and publish the results online. Some tests depict the alkaloid makeup of a vendor's various kratom products — specifically kratom's primary alkaloids, mitragynine, and 7-hydroxymitragynine. Other tests investigate the presence of contaminants like salmonella, E. Coli, and heavy metals like lead and mercury.
Not all kratom vendors perform product lab testing, but up-to-date test results can be an indication of purity and help you steer clear of cheap kratom. However, since test results can be easily forged by cheap online kratom sellers, it's wise to verify the validity of any published test results by examining the name of the lab and the lab attendant's signature for authenticity.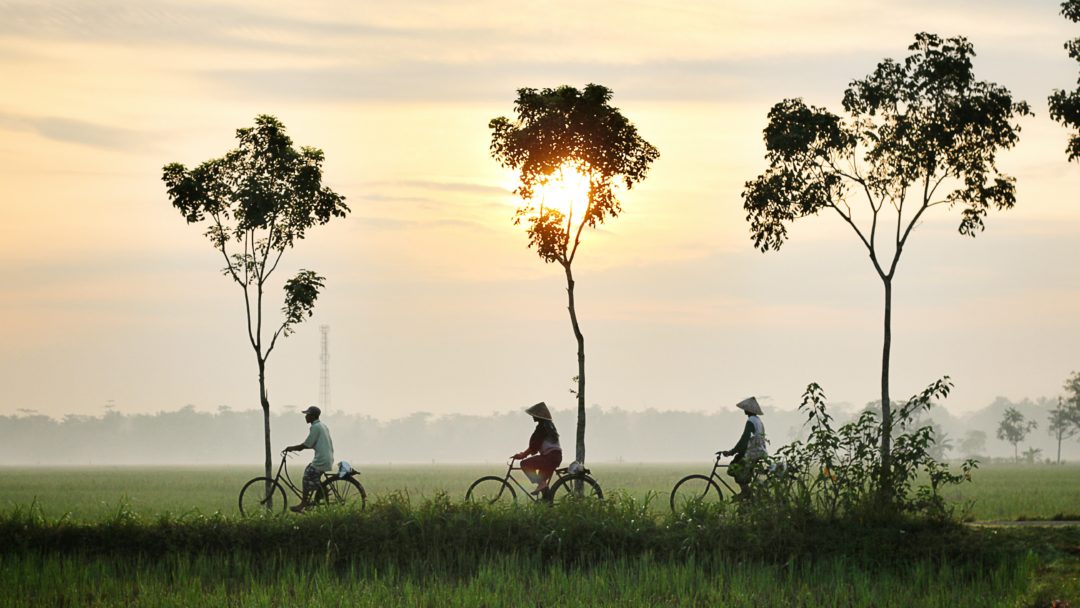 Exotic Kratom Strains that Aren't Exotic After All
Another troubling trend with cheap online kratom sellers is the prevalence of deceptive and improperly labeled kratom products. Kratom strain names generally exist to differentiate between specific regions of cultivation or post-processing techniques. Unscrupulous kratom vendors, however, often re-brand cheap kratom products with exotic strain names in the interest of boosting sales and increasing revenue. 
For instance, Red Bali is one of the most popular kratom strains available and can be purchased for a fair price. But, by marketing Red Bali kratom as "Red Alexander," vendors can entice their customers into buying a novel strain they've never encountered before, despite the fact that "Red Alexander" is merely re-branded Red Bali kratom.
While some lesser-known kratom strains do exist (like Bentuangie, which undergoes a unique fermenting process), a large selection of exotic-sounding kratom strains can be indicative of a cheap, deceptive kratom seller. Not only is the re-branding technique misleading, but it could endanger you as a buyer. After all, if a seller is willing to deceive you in regard to the names of their products, it's very likely that they're willing to deceive you in other ways, too.
Get High-Quality Kratom Shipped Directly to Your Door
If you're looking for a high-quality kratom vendor, Kratora has you covered. Since 2013, we've been supplying customers from around the world with premium-grade kratom products and kratom alternatives sourced directly from trustworthy sources.
All of our kratom products are guaranteed to be:
Organic and all-natural

Freshly packaged and securely sealed

Ultra-finely ground and filler-free
Whether you're a kratom novice or a seasoned enthusiast, our diverse selection is sure to satisfy. Choose from renowned classics like Red Bali or lesser-known favorites from our white vein kratom and green vein kratom collections. Whatever your preferences, our 30-day full refund guarantee allows you to shop in confidence.
Place your order today to receive same-day shipping on orders submitted before 3 PM EST Monday through Friday and 1 PM EST on Saturdays (excluding holidays).
Please note that the US FDA has not approved kratom to be sold for human consumption, sold for external use only. None of the products sold on our website are intended to diagnose, treat, cure, or prevent any disease or medical condition.
Want to learn more about kratom quality and value? Start here:
Why Buying Cheap Kratom Can Be Dangerous