Kratom advocates have just been dealt an unfortunate blow in the Show Me State, leading people to once again ask: Is kratom legal in Missouri? Governor Mike Parson has vetoed a bill that would have established a formal regulatory process for kratom in the state and emphasized product safety. This unexpected development has raised a number of questions regarding kratom's safety, legal status, and future within the state. 
What's Happening With Legal Kratom in Missouri? 
Earlier this year, Missouri legislators voted to approve the Kratom Consumer Protection Act (KCPA). The KCPA, which enforces quality and safety standards for kratom manufacturers and retailers, has already been enacted in other states like Arizona, Colorado, Oregon, and Utah with great success. 
The Missouri bill (SB774) enjoyed broad bipartisan support in both the House and the Senate and many expected it to be signed into law by Governor Parson. On July 1st, however, the governor vetoed the bill, citing several reasons. 
First, Governor Parson noted that he didn't want to put the state into conflict with federal guidance, since the FDA has long been at odds with kratom. And while it's true that the FDA has long warned consumers about kratom, much of their concern stems from reports of adulterants, heavy metals, and dangerously high alkaloid concentrations—the very types of things that the KCPA seeks to eliminate. The KCPA would establish strict safety standards for kratom powders, kratom capsules, kratom extracts, and other types of kratom products. 
In addition, Governor Parson noted that "the FDA may seize food, drugs, or dietary substances that contain kratom as being adulterated or misbranded." But while it's true that the FDA reserves the right to intervene when it comes to products of concern, kratom is still legal at the federal level—and kratom is legal in Missouri too. Vetoing the kratom bill doesn't protect any legal standing; it just makes it easier for unethical manufacturers to fill the market with dangerous products. 
Finally, Governor Parson suggested that, under Missouri law, the KCPA may not be necessary. The governor noted that state law already mandates proper label and packaging under the Missouri Merchandising Practices Act. But the KCPA would have done more than provide for accurate, transparent labeling. It would have essentially mandated 3rd-party laboratory testing to ensure product purity.  
In 2019, St. Charles County did approve an ordinance prohibiting kratom sellers from offering adulterated or concentrated kratom, but that law doesn't apply in any of the state's other 113 counties.
What the Kratom Consumer Protection Act Would Accomplish in Missouri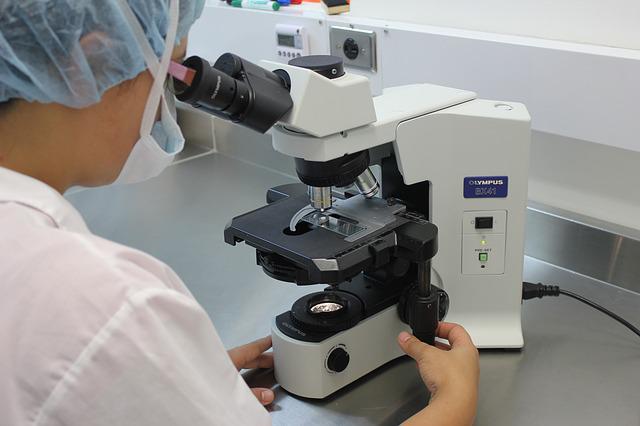 Under the KCPA, kratom businesses—including any organization that prepares, distributes, markets, or sells kratom—would be held to high product quality standards. Sellers would be prohibited from offering any products containing adulterants, additives, scheduled substances, synthetic ingredients, or more than 2% of the alkaloid 7-hydroxymitragynine. 
In addition, sellers would be required to disclose certain information, such as: 
Whether any food product contains kratom 

The mitragynine and 7-hydroxymitragynine concentrations of each product 

The origin of the kratom
In addition, the KCPA imposes age restrictions on kratom. Only individuals over 18 years of age would be permitted to purchase kratom products. 
These types of safeguards are why organizations like the American Kratom Association (AKA) and the Botanical Education Alliance (BEA) have worked so tirelessly to promote the Kratom Consumer Protection Act nationwide. It would help to remove poor-quality and dangerous products from the marketplace and create a better market overall. 
Is Kratom Legal in Missouri? 
Since the governor vetoed the KCPA bill, a lot of Missourians are now understandably wondering if kratom is legal in Missouri at all. The answer is still yes. Kratom has not been outlawed in the state, and you can still buy kratom online and in stores. Similar ethnobotanicals, like kanna and kava kava, are also still legal. 
The main consequence of the veto is that consumers must remain extremely diligent about the products they buy. Because kratom in Missouri isn't regulated, you don't always know what's in the products that come to your doorstep. There are still ways to be an informed buyer and ensure that you're getting the real deal, but you have to do your homework. 
How to Shop for Kratom in Missouri
When shopping for kratom in Missouri, always research the product carefully. The following are just some of the qualities you should always look for:
Make sure that the product is 3rd-party lab-tested. Lab test results should be available to view, and they should disclose:

That the product is a whole-leaf kratom product  

The mitragynine and 7-hydroxymitragynine concentrations 

Any additives, adulterants, or contaminants found in the product 

Make sure that the kratom originates from Southeast Asia (Bali, Indonesia, Thailand, Vietnam, etc…). 

Make sure that the product is free of molds, heavy metals, salmonella, E. coli, and synthetic adulterants. 

Make sure that the product contains no more than 2% 7-hydroxymitragynine (the second most abundant alkaloid in kratom).  

Make sure that the retailer stands by their products. It's best to research retailers ahead of time. How long have they been in business? What are customers saying about them and their products? 
At Kratora, we understand that it can be tricky to find high-quality kratom. That's why we maintain uncompromising quality standards. Our premium kratom products are all-natural, organic, 3rd-party lab-tested, and sourced from the same reputable Southeast Asian kratom farm since 2013. When you purchase from Kratora, you can count on the best. 
It's still yet to be seen whether Missouri will ultimately adopt some version of the Kratom Consumer Protection Act. In the meantime, it's important to know that kratom is legal in Missouri—you just have to be careful who you buy from. 
Want to learn more about kratom quality and value? Start here:
Why Buying Cheap Kratom Can Be Dangerous