If you're a Texas resident, you may be wondering, is kratom legal in Texas? The short answer is yes. But like many kratom consumers, the legality of kratom is probably one of the many questions you have about kratom. With kratom's popularity growing every day, many people are looking to use it as a natural way to enhance their overall wellbeing. 
The kratom industry is complex, and there are many laws to be aware of depending on your state, county, and even city. To understand this ancient Southeast Asian leaf a little better, we're going to look at kratom's legality in Texas and more. 
Is It Legal to Buy, Sell, or Possess Kratom in Texas?
Kratom is currently legal in the entire state of Texas. However, it's vital to know that the FDA doesn't regulate the kratom industry. This is because it is not an approved medical treatment or medication. While some states like Alabama, Arkansas, Indiana, Rhode Island, Vermont, and Wisconsin have banned Kratom, Texas has not. So, if you're still wondering if kratom is legal in Texas, you can be sure that no matter where you are in Texas, you're free to buy, sell, or possess kratom. 
You can enjoy your kratom in all major cities like Dallas, San Antonio, Houston, Austin, and Fort Worth as well as smaller towns like Brownsville, Laredo, and El Paso. Whether you're starting out with kratom or trying to determine if it's legal in your state, you can buy kratom legally without worrying about breaking the law in the entire state of Texas.
Will Kratom Remain Legal in Texas?
While legislation and regulations often change with time, it's safe to say that kratom will remain legal in Texas. In fact, kratom isn't classified as a Scheduled drug in Texas. The state is still in the process of testing kratom and researching more about its benefits. A lot of work is being done to help educate people about its benefits and loads of kratom advocacy are taking place worldwide, but there is always a small chance the FDA will clamp down on the kratom industry harder in the future. 
As one of the most conservative states in America, it's quite miraculous that kratom is legal in Texas. While the state has a stringent drug policy, kratom is legal and isn't considered to be a drug. More people and even associations like the American Kratom Association are advocating for the legality of kratom to preserve and protect the freedom of kratom consumers across Texas and the U.S.
Recently Proposed Kratom Legislation in 2021
Despite kratom's legality in Texas, several pieces of legislation: Texas House Bill 1097 and Texas Senate Bill 821, have been proposed to control the sale and use of kratom products throughout the state. There are no current proposals to prohibit kratom outright in Texas. In fact, the proposed Texas bill sought to safeguard kratom users by enhancing transparency and forcing kratom sellers to adhere to stricter safety and quality requirements.
In early 2021, two pieces of kratom legislation were introduced. One was submitted by a Republican congressman and the other by a Democratic senator. Both bills attempted to progress a local version of the Kratom Consumer Protection Act, with the aim to protect kratom users in Texas by establishing stricter quality and safety standards that all kratom vendors online and offline would adhere to in the state.
Note: Both of these bills were rejected, and kratom remains totally unregulated in Texas – meanings it is still legal. Check out our blog on kratom's legality around the world. 
Where Can You Buy Kratom in Texas?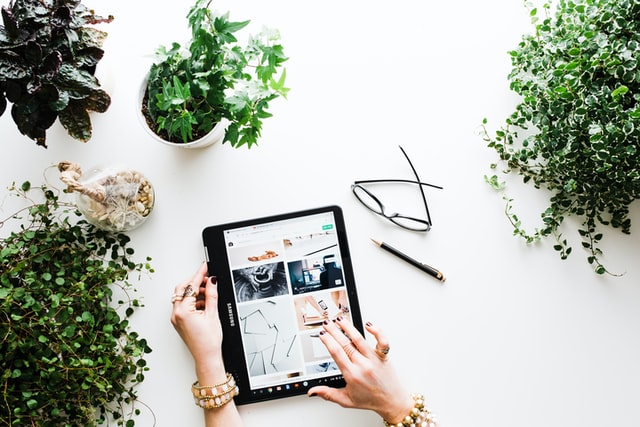 You can easily buy kratom online or in specialized brick-and-mortar stores that sell kratom and bring together kratom users in Texas. When you buy kratom in Texas, make sure to check if the store is reputable and sells high-quality products. Many online shops will deliver kratom right to your doorstep regardless of where you live in Texas. Locally, you may buy kratom from a number of stores, including vape shops, smoke shops, specialty shops, and gas stations. 
Many individuals purchase their kratom online because they can get a better bargain and have it delivered right to their homes. 
So, is kratom legal to buy and ship in Texas? Your kratom package is free to go anywhere since it's being delivered to a location where kratom is legal. Online merchants will not send items to regions where kratom is prohibited. 
Only Buy Kratom From a Trusted Vendor 
Now that you know about kratom's legality in Texas, you should consider buying your kratom from a trusted vendor. Kratora is a trusted online vendor from which you can buy kratom. We specialize in selling extremely high-quality, all-natural, fresh kratom. Since 2013, we have worked with the same growers to ensure we provide our customers with pure, high-quality kratom products. 
Order your favorite kratom products in Texas and enjoy free shipping on orders +$50 and a 30-day money-back guarantee. Have any questions about buying kratom or anything else related to the question: is kratom legal in Texas? Contact us now.
Want to learn more about kratom quality and value? Start here:
Why Buying Cheap Kratom Can Be Dangerous