Cruising is one of the most fun ways to travel. See the world from the convenience of a floating five-star hotel, and enjoy round-the-clock dining, entertainment, and scenery. But as fun as it is, cruise ship travel can also be stressful as you try to make sense of the international laws and ensure all your arrangements and accommodations go smoothly. For example, if you love your kratom products, you might be thinking about bringing kratom on a cruise. While the U.S. has kratom-friendly laws for the most part (with a few minor exceptions), not all countries are as accommodating. 
Before traveling internationally with kratom, there are a few things you should know. Please note that none of the information in this article is intended as legal advice. We are not legal experts, and these are just general tips that may help you to avoid unnecessary trouble. 

Can You Bring Kratom on a Cruise Ship? 
If you want to bring kratom on a cruise, you need to know what you're walking into. For domestic travel, this usually isn't a problem. For instance, if you're cruising the California coast on a ship that stops in Santa Monica, Santa Barbara, and San Francisco, it's a safe bet that no one will look twice at your kratom. The only possible exception is if your cruise docks in one of the few states where kratom is illegal (Vermont, Alabama, Wisconsin, and Rhode Island are the four coastal states where kratom is still heavily restricted or banned altogether). 
Things get a bit more complicated when you're traveling internationally with kratom. Typically, a cruise liner will comply with the laws of whichever country's flag is flown on the ship. So if you're dealing with a U.S.-based cruise line like Carnival or Royal Caribbean, you probably won't be harassed for bringing kratom on the ship. However, if you're exploring the Mediterranean with MSC Cruises (an Italian cruise line), you should probably leave your kratom at home, as kratom is heavily restricted by Italian law. 
Always do your homework before bringing kratom on a cruise. Even if a particular cruise line is based in a kratom-friendly country, individual ships may comply with the laws of their primary port. 
Countries That Restrict Kratom
There are roughly 195 countries in the world. Kratom is legal or at least tolerated in a majority of countries, but the specific laws can vary greatly from one nation to the next. If you're thinking of bringing kratom on a cruise, you should know that the following countries represent some of the most popular cruise ship ports where kratom is illegal.  
Australia 

Denmark 

Finland

France 

Germany 

Ireland

Italy

Latvia

Lithuania 

Malaysia 

Myanmar 

New Zealand

Norway 

Poland 

Romania 

Sweden

Turkey

United Kingdom
This is just a sampling of the countries where kratom is restricted or banned. Before traveling internationally with kratom, make sure to research the country or countries you're visiting. If there is an active ban or prohibition in place, you'll need to keep your kratom on the ship or at home. 
In addition, it's a good idea to research the local laws where you're visiting. Some cities and provinces will impose their own laws and restrictions that are separate from the country as a whole. So you'll want to avoid any unpleasant surprises by researching at the local—as well as the national—level.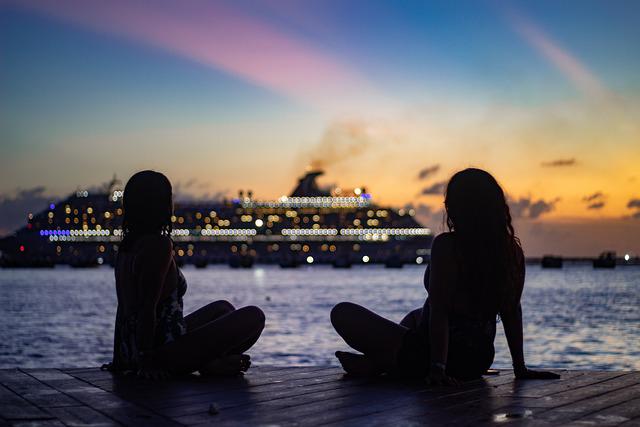 How to Bring Kratom on a Cruise Safely 
If you've determined that you're unlikely to run into any trouble on the ship, you still have to follow some basic common-sense protocols when traveling internationally with kratom: 
Keep the kratom in its original packaging with its labels intact, and bring a certificate of analysis if you have it available. Reputable kratom retailers will provide these openly or upon request. Even if kratom is permitted on the ship, you might still be questioned about it so make sure you're able to prove what it is. 

Bring kratom capsules if you have them. If you want to avoid the third degree altogether, sometimes the easiest way is to just travel with capsules.

Kratom capsules

are more discreet and less suspicious-looking to casual observers than

kratom powders

and

kratom extracts

, so pack accordingly if possible. 

Keep it on the ship. Even if you're traveling to kratom-friendly countries, it's usually best not to rock the boat (pun intended). You don't want to risk the possibility of being detained in a foreign country over a simple misunderstanding, as the ship is going to leave at its scheduled time with or without you.  
Finally, it's worth noting that you may have to fly internationally to connect with your ship. The same common-sense rules apply here. It's not specifically illegal to bring kratom on a plane, but all products should be clearly labeled and you should carefully research the laws of the country you're flying to. For instance, a typical cruise of the Spanish Coast might leave from Nice, France. But kratom has been illegal in France since 2020, so you could get into serious trouble once your plane lands. It's best not to risk it. 
Refer to our top tips for traveling with kratom for more information. 
Enjoy Your Ports of Call 
Bringing kratom on a cruise doesn't have to be a stressful experience—so long as you do your research ahead of time and respect all applicable laws. If you're having a difficult time determining whether kratom might be an issue, you can call your travel agent or the cruise line ahead of time and request more information. 
And if you do bring kratom along for the ride, remember the essentials: white-vein kratom strains are great for when you need energy to explore your ports of call during the day, and red-vein kratom strains are perfect for kicking back and enjoying the sunset at the end of a long day of exploring. 
Safe travels! 
Want to learn more about kratom quality and value? Start here:
Why Buying Cheap Kratom Can Be Dangerous