Liquid kratom concentrates are gaining traction in the kratom industry — and rightfully so. In many ways, these highly-potent kratom tinctures are more portable and convenient than standard kratom powders.
At Kratora, we've been working behind-the-scenes to produce a premium-grade kratom concentrate that outshines the competition. Here's what you should know about our liquid kratom — and what sets it apart.
Full-Spectrum
Transforming fresh kratom powder into a liquid extract is a feat of manufacturing, but not all liquid kratom is created equally. During the jump from powder to liquid, naturally-occurring components in the kratom plant can be lost or destroyed — including the alkaloids that imbue the plant with various properties. However, by using specialized production techniques, manufacturers can produce a higher-quality enhanced kratom that retains these natural alkaloids.
Alkaloid-rich kratom tinctures are often labeled as "full-spectrum" tinctures or liquid kratom products, meaning that they contain most — if not all — of the alkaloids present in kratom leaves. Because kratom leaves contain at least forty distinctive alkaloids that synergize with one another, a full-spectrum kratom liquid kratom product offers an experience that's closer to what nature intended.
And Kratora's new liquid kratom is no different! To provide our customers with the best possible experience, we have created an all-natural full-spectrum kratom concentrate that outdoes the competition. We think you'll appreciate the difference!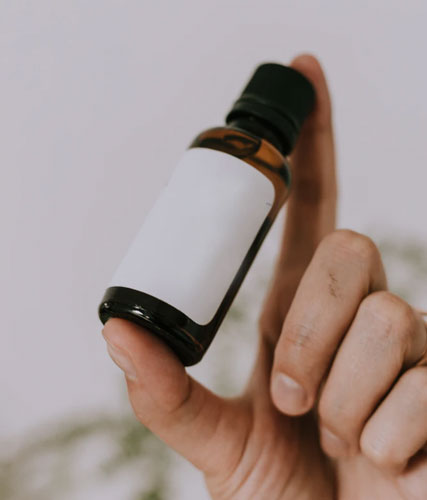 Highly Potent
When it comes to potency, kratom tinctures have the definitive upper-hand over kratom powders and even kratom extracts. Because liquid kratom concentrate is highly-concentrated, a single milliliter can contain significantly more alkaloid content than kratom leaves.
Liquid kratom also tends to be faster-acting than dried kratom powders. Since the alkaloids are suspended in a liquid base, they're more accessible and primed for rapid absorption by the body. In contrast, kratom powders contain raw plant matter which the body must break down before the alkaloids can be released.
At Kratora, we're proud to offer our customers highly-potent kratom tinctures that contain significant concentrations of prime kratom alkaloids like mitragynine and 7-hydroxymitragynine. The result is a fast-acting product that packs a hearty natural "punch!"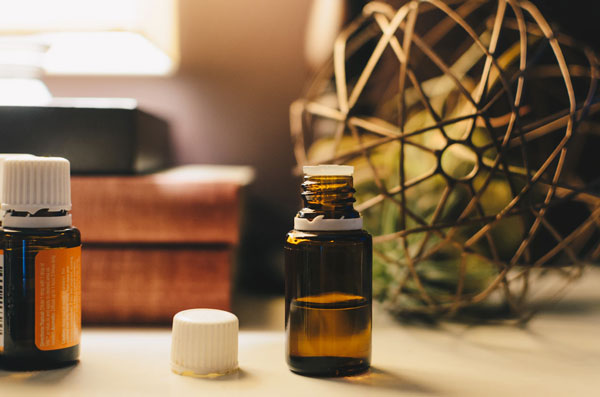 Portable & Convenient
The limited portability of kratom powders is a common source of complaints and frustration for kratom buyers. Although kratom powders are economical and can stay fresh for years with proper kratom storage, its powdered consistency tends to create messes and spills during transportation or measurement.
Thankfully, kratom tinctures address the shortcomings of powdered kratom by providing improved convenience and portability. Most liquid kratom concentrates are sold in resealable bottles that can be stored just about anywhere and easily administered with an included dropper.
We designed Kratora's liquid kratom for customers desiring faster access to kratom. Our liquid kratom is easy-to-use, convenient, and especially ideal for kratom fans with fast-paced, on-the-go lifestyles. The product packaging is also highly discreet which allows you to enjoy kratom without attracting attention to yourself in social settings.
Pure and Residue-Free
The kratom extraction processes used to create kratom tinctures have come a long way. Today, kratom can be extracted using a variety of methods, but not all processes are ideal. Many of the most accessible extraction methods are effective but can leave impurities in the final products.
For instance, when manufacturers use solvents like hexane or pentane to create botanical extracts, consumers are often exposed to residual amounts of these toxic solvents. Additionally, contaminants present in low-quality kratom leaves can make their way into the final product, posing another risk to consumers.
Fortunately, we produce Kratora's kratom tinctures without petrochemicals and solvents using a proprietary extraction process. The result is a premium-grade tincture that's free of impurities, residues, or research chemicals. Put simply, our liquid kratom is pure kratom in a bottle — nothing more, and nothing less.
The Same Great Kratora Kratom, Only Bottled
In the last few years, the kratom concentrate market has expanded to include hundreds of new products from various brands. Kratom consumers can now choose between many liquid kratom concentrations, extract formats, and more.
While having access to a variety of products is good for consumers, it can also expose them to undue risk. Because kratom is still an unregulated botanical product in the majority of US states and throughout the world, quality control standards are slim, if nonexistent. Nearly anyone can begin manufacturing and selling kratom tinctures without satisfying kratom-specific product guidelines. These factors create significant dangers for consumers, who may not know what they're getting or where it's coming from.
At Kratora, we prepare all of our liquid kratom products with organic and all-natural kratom that's imported directly from Southeast Asia. From cultivation to extraction and packaging, we oversee every step of production to ensure that each liquid kratom product meets our rigorous standards of quality and safety for the sake of our customers.
Conclusion
Kratom tinctures are an exciting addition to the growing roster of kratom products on the market. Their convenience, portability, and potency are generally unmatched by other kratom product formats, which makes them a compelling option for buyers. However, because of their potency and processed nature, it's important to exercise additional care when purchasing them.
To keep yourself safe, always purchase your kratom concentrates from a reputable, high-quality kratom brand that prioritizes customer health and safety. In doing so, you'll increase your chances of enjoying high-quality kratom as nature intended!
Choose High-Quality Kratom at Kratora
With dozens of natural and organic kratom products to choose from, Kratora is your source for high-quality kratom. Browse our selection of kratom tinctures, and kratom alternatives today and receive same-day shipping on orders submitted before 3 p.m. Eastern Time Monday through Friday and 1 p.m. Eastern Time on Saturdays (excluding holidays).

Please note that the US FDA has not approved kratom to be sold for human consumption, sold for external use only. None of the products sold on our website are intended to diagnose, treat, cure, or prevent any disease or medical condition.
Want to learn more about kratom quality and value? Start here:
Why Buying Cheap Kratom Can Be Dangerous