When you think about the word "self-care," what pictures come to mind? In times gone by, self-care was something that we often associated with a leisurely evening spent in the tub after going for a massage or a quiet afternoon reading. However, after months of living in isolation, another night alone in the bathtub might seem like the furthest thing from what we really need. As we continue to adapt to the changes in the world around us, knowing about the different types of self-care can help us craft a satisfying life.
The Four Types of Self-Care
Human beings are wonderfully complex. So, naturally, any integrated approach to self-care will take each aspect of life into account. We'll take a look at each of the main dimensions of life here together with studies and tips for effective self-care.
1. Physical
A healthy body is the foundation of a healthy mind. If you feel physically sluggish, lethargic, and weak, it's much easier to slip into a negative thinking pattern and begin to spiral downwards from there.
In 2017, a mediation analysis was published in the journal of Social Science & Medicine showing the connection between physical and mental health in adults aged 50 and over. What the researchers found is that past physical health and past mental health had significant bearings on present mental and physical health, both direct and indirect. However, physical activity was the largest contributor to the subjects' mental health later in life.
Types of Physical Self-Care
Physical self-care sounds pretty straightforward, but really covers several categories:
Physical hygiene includes the most basic kinds of physical care — washing your hands, brushing your teeth, showering, wearing clean clothes, and applying deodorant. Even if you're stuck at home, attending to your personal hygiene provides a sense of dignity and helps you to feel more grounded.
Not going out today? It's still a good idea to get dressed as if it were a regular day. Changing from pajamas to day clothes (however comfortable and loose-fitting) tells your brain that it's time to get productive and maintains a sense of normalcy.
Our bodies are made to move, so find types of physical self-care that help you stay strong and as energetic as possible. Besides home workouts and holistic exercise classes, try these easy kinds of movement:
Stretch at your desk.
Clean the house.
Walk up the stairs.
Run laps around the yard.
Do a few crunches and push-ups on the floor.
Go out for a walk in nature.
We often think about diet as affecting the number of pounds on the scales. But the things that you eat really do have an impact on your mental and emotional health as well. Round out your approach to the various types of self-care with a meal plan that includes several of the following whole-food ingredients:
Healthy fats (avocado, eggs, oily fish, full-fat yogurt, olive oil, nuts, and seeds)
Lean proteins (chicken, liver, bison, tofu, beans, lentils)
Complex carbohydrates (brown rice, quinoa, barley, millet)
Fruit and vegetables (raw, steamed, baked, etc.)
Cultured side dishes (sauerkraut, kimchi, kefir, kombucha)
Plenty of clean, filtered water
Last but not least, make sure that you get the rest that you need. A good night's sleep allows your body to heal and repair, making all the other types of self-care more effective.
2. Emotional
We've covered several types of physical self-care, and these form the basis for health. However, there's obviously more to life than our bodies, and that's where emotional self-care comes in.
Ranging from stress management to emotional maturity, emotional self-care covers our thinking as well as how we put our thoughts into action. Summed up into one concept, most types of emotional self-care are covered by the category of "emotional intelligence."
Emotional Intelligence
Working on our emotional intelligence is perhaps the best type of emotional self-care that we could possibly engage in — whether we're cooped up at home or more or less back to normal. Covering all aspects of understanding and managing emotion, emotional intelligence is defined as "the set of abilities to process emotion-laden information competently," and includes:
Self-awareness
Self-management
Social awareness
Relationship management
(Emotional Intelligence 2.0, Bradberry & Greaves, 2009).
No matter what you're facing or how hard things get, practicing these types of self-care actually increases your capacity to handle stress and channel negative feelings positively. Learning the skills of emotional intelligence can also help you to understand and get along with other people more effectively — a huge advantage when you're with the same people 24/7 or need to motivate employees online.
Where can you start to learn these skills? We recommend searching for a short course online or purchasing a book like Emotional Intelligence 2.0. It's a small financial investment upfront that could significantly enhance your emotional well-being.
3. Social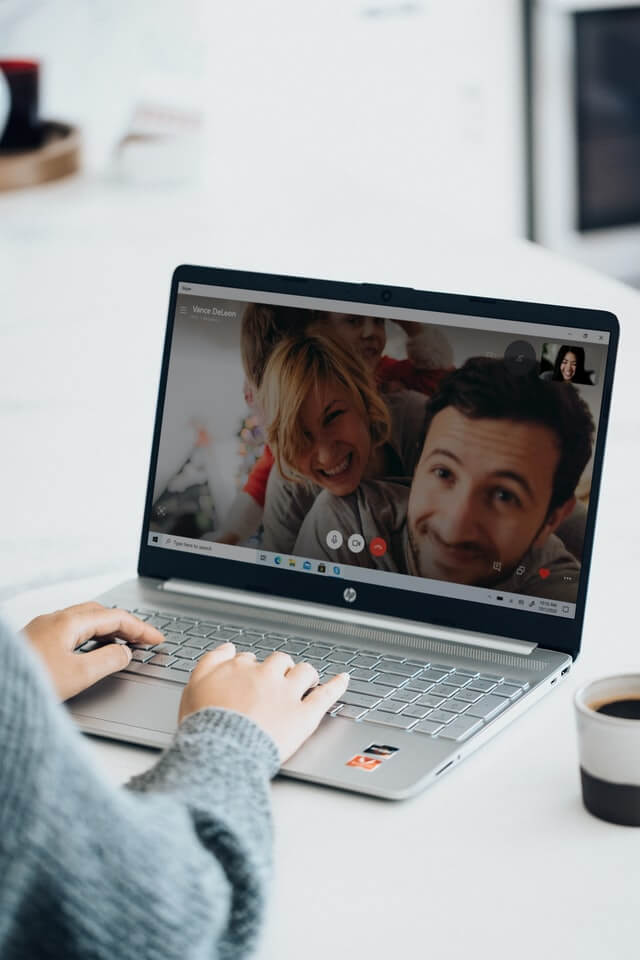 Most of the types of self-care that we've covered so far are things that you can do alone. Social self-care is different in that it involves relating to other people.
Social Support vs. Social Integration
When we speak about "social support," we're talking about the resources that are available to us in our social networks when we're feeling stressed or experiencing a crisis. These types of self-care and care from others could include practical help, a listening ear, or access to wise advice to help us make a big decision.
In contrast, "social integration" refers to our participation in social relationships, such as a romantic relationship, family, interest-based group, or religious community. This active participation gives us a sense of belonging and can actually improve our health. At times when we can't get together physically, staying in touch online or making phone calls within these communities can help us feel connected.
Kinds of Social Support
The three primary kinds of support that we can offer or receive are:
Emotional Support
Instrumental (Practical) Support
Informational Support
No matter how restricted you might be due to quarantine, health, or family responsibilities, there's usually something that you can offer to others in your social network. If that's a listening ear over the phone, paying for someone else's home delivery, or sharing your expertise when needed, you might just make someone's day and give yourself a boost as well!
Benefits of Social Support
In the same way that the physical types of self-care contribute to your long-term wellness, strong social self-care offers several tangible benefits for your health:
Lowered risk of alcohol use
Lower risk of cardiovascular disease
Lower risk of depression
Lower risk of suicide
Improved motivation
Better health choices (when these values are shared by the group)
Better ability to cope with stress
Better ability to cope with a traumatic event
Higher chance of living a longer life
So, even if you're stuck at home, make sure to nurture your extended relationships. You never know just how important your help could be or when you might need to draw on these types of social self-care yourself.
4. Spiritual
The fourth on our list of the types of self-care, spiritual self-care refers to your connection to something greater than yourself, your sense of purpose, and your concept of the meaning of life. Christina M. Puchalski, MD, MS, from George Washington University, published a detailed article explaining four important ways in which maintaining some kind of spirituality improves people's physical and mental health:
Putting Spiritual Self-Care into Practice
What types of spiritual self-care are most effective? According to research by H.Benson, 10-20 minutes of meditation, twice a day, increases relaxation and therefore helps with any ailments that are aggravated by stress. Maintaining any other kind of spiritual practice and set of positive spiritual beliefs could also provide the benefits mentioned above.
If you don't follow any particular religion or practices such as prayer and study, you can connect with your spirituality through journaling, spending time in nature, spending time alone, volunteering, or practicing a psychology-based practice like mindfulness. It's all about finding your center and grounding yourself in the midst of life's challenges.
Enhance Your Self-Care with Kratora
Whichever types of self-care you'd like to focus on in the coming months, Kratora is here to support you in the journey. As part of our mission to help you live well, we provide a wide range of articles on our blog as well as high-quality ethnobotanical products that are sourced organically and tested in a third-party lab.
To give an example, our red-vein kratom strains are ideal for enhancing your meditation practice and can help promote balance. Enjoy our 30-day satisfaction guarantee with all products and free U.S. priority shipping on orders $75 and above.
The statements in this article have not been evaluated by the FDA. Please note that none of the products sold on our website are intended to diagnose, treat, cure, or prevent any disease or medical condition.
Want to learn more about kratom quality and value? Start here:
Why Buying Cheap Kratom Can Be Dangerous