Is kratom legal in Florida? In light of recent legislative movement, a lot of people in the Sunshine State are asking this very question right now. The simple answer is yes—kratom is legal in Florida. State legislators have made no significant efforts to ban its distribution, marketing, or use. But there are some exceptions and legal caveats that must be noted if you're planning to stock up on kratom powders or pass around the kratom gummies. 
Kratom Is Legal in Florida—Well, Most Parts of Florida 
Though kratom in Florida isn't restricted at the state level, there is one county in which kratom possession can land you in hot water. Sarasota County, the state's 14th largest county by population size, banned kratom possession in 2014. According to county officials, the decision was motivated by the U.S. Army and Navy's decision to ban kratom. 
Although the county's rationale for banning kratom is debatable, the consequences of non-compliance can be fierce. A possession first offense can result in a 60-day jail sentence and a $500 fine. The penalties get more severe for subsequent offenses. 
The good news is that no such prohibitions exist in any of Florida's other 66 counties. As long as you keep your kratom outside of Sarasota County, you shouldn't run into any trouble. 
Legislators Recently Tried to Regulate Kratom in Florida 
Over the years, there have been many attempts to regulate kratom in Florida. As recently as this year (2022), state legislators attempted to establish a framework for overseeing a legal, regulated kratom market. 
The best known of these efforts is Senate Bill 1076, which was filed on November 30th, 2021. The bill was filed by Senator Joe Gruters (R-Sarasota), the chairman of the Florida Republican Party. The goal of the bill was to ensure safe access to high-quality kratom throughout the state by enacting the Florida Kratom Consumer Protection Act (KCPA). The bill passed two committees with unanimous support but died in Appropriations on March 3rd, 2022, never seeing the light of day. 
A second bill with nearly identical language, House Bill 1071 was filed by the State House of Representatives just a month after SB 1076. After brief consideration, the House bill died in Appropriations on the same date as the Senate bill. 
While these failed bills might be seen as a major setback for legal kratom in Florida, the news isn't all bad. Kratom advocates have been trying for years to get the state Senate to consider the Florida Kratom Consumer Protection Act. This is the closest the proposal has ever come to being made law, and there may still be a future for the KCPA given the broad bipartisan support that the bill has seen. Advocates with the American Kratom Association (AKA) and similar groups will remain diligent in educating the public and the legislature in the hopes that safe kratom regulation has a future in the Sunshine State.
What Is the Florida Kratom Consumer Protection Act?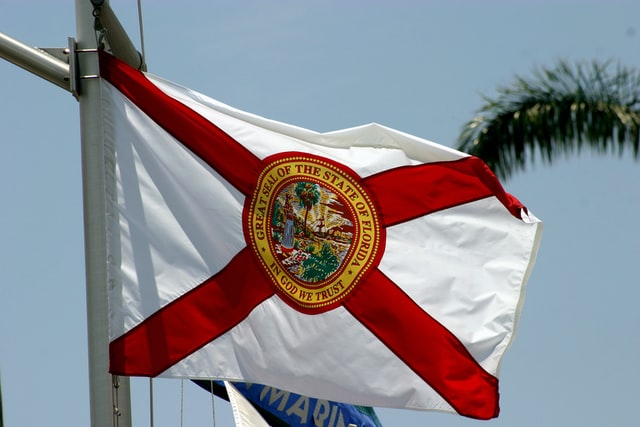 The KCPA is part of a nationwide effort by kratom supporters to establish safety guidelines and accountability with both kratom distributors and buyers. Versions of the KCPA have already been passed in states like Arizona, Georgia, Oklahoma, and Utah, and other states are considering similar bills as we speak. 
Kratom is legal in Florida already, but there's no major oversight. The industry is still a bit like the Wild West. Distributors aren't required to uphold safety or quality standards, and it's currently the responsibility of buyers to ensure that they're purchasing from reputable providers. The KCPA would flip the script, placing the onus on processors, manufacturers, and retailers. 
Under the law, it would be illegal to manufacture or distribute kratom that:
Contains foreign adulterants (non-kratom substances) or poisonous/toxic substances  

Contains synthetic alkaloids (such as synthetic 7-hydroxymitragynine) 

Contains more than 2% of the alkaloid 7-hydroxymitragynine

Does not contain transparent labeling or packaging (manufacturers/sellers must disclose details like alkaloid content, serving size, and ingredients)
In addition, the Florida bill stipulates that kratom sales would be restricted to adults 21 and over. This is the only major difference between the Florida bill and other states' versions of the KCPA. Some regulated states set the minimum age at 18, while Florida sought to establish a higher minimum age. 
Advocates had high hopes for the Florida KCPA because it would have ended the Sarasota prohibition and ensured a safer marketplace overall. Since kratom remains unregulated in the state, it's important for buyers to do their homework when shopping. Make sure to buy exclusively from trusted, verified kratom vendors that offer 3rd-party lab testing and guarantee all-natural kratom that's free of adulterants and contaminants. 
At Kratora, for instance, all of our kratom products are lab-tested, ethically harvested, organic, and sourced from reputable growers in Southeast Asia. We even offer a satisfaction guarantee so you can buy kratom online with absolute confidence. We've been a trusted source for high-quality kratom since 2013, and our customers keep coming back because we deliver unrivaled quality. 
The Future of Kratom in Florida 
We will continue to update you on any new developments regarding Florida kratom laws. In the meantime, if you would like to see Florida—or your own state—enact the Kratom Consumer Protection Act, the best thing that you can do is write to your state legislators and tell them how kratom has positively impacted your life. Remind them of the monumental difference that the KCPA would make for product safety and quality. If you need assistance, the American Kratom Association has a number of helpful resources that you can use, including email templates and legislator contact information. Is kratom legal in Florida? Yes. But the question we should be asking is: How can we improve the marketplace for everyone? The KCPA is an excellent start.
Want to learn more about kratom quality and value? Start here:
Why Buying Cheap Kratom Can Be Dangerous