We've all been there. You and your beautiful partner go out for an evening filled with romantic chit chat over a gourmet dinner, cuddle close together at a romantic movie, and go home to set the mood. You draw the curtains, head for the bedroom and… things just won't go.
It happens. In today's modern world full of stress and constant stimuli, sometimes you're just not in the mood or, even if you are, your body is out of commission for the night.
With some help from all-natural aphrodisiac herbs, you can set yourself and your lover up for a night of wild fun. While effects can take some time to show, these eight natural aphrodisiacs could have you on the way to enjoying a romantic night every day of the week!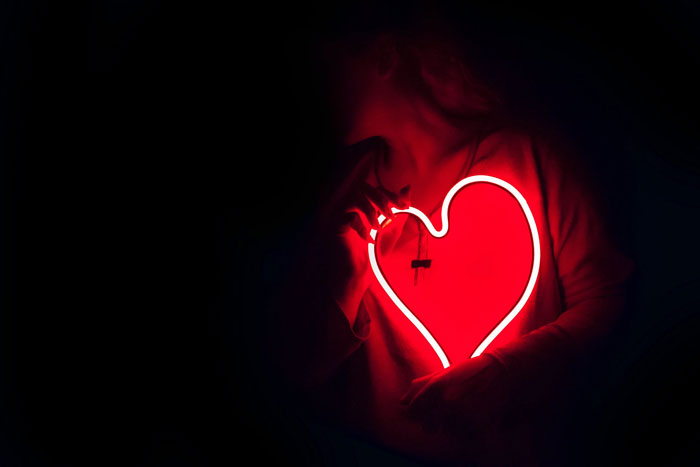 Natural Aphrodisiacs That Will Put You In The Mood
Panax Ginseng
Coming from the Greek word meaning "all healing," Panax ginseng, also known as Asian ginseng or Korean red ginseng, is a root used in Traditional Chinese Medicine (TCM) to increase vitality, libido, fertility, and sexual function.
If you think that ginseng might be a good choice for you and your significant other, you can buy this "rooty" goodness as a liquid, powder, or capsule. With regular use of this and other aphrodisiac herbs, you could be well on your way to some steamy lovin' by summer.
Muira Puama, "Potency Wood"
The name really says it all but here's some more information for the curious: Muira Puama, or Ptychopetalum olacoides, is a small Amazonian tree found in Brazil. This plant is popular among aphrodisiac herbs, and it is claimed that Muira Puama increases male and female libido and helps men with sustaining an erection.
Traditionally, the root and bark of the Muira Puama plant was harvested from within the Amazon and used as a tincture or tea. Luckily, for those of us who live outside of South America, you can take advantage of our all-natural Muira Puama 4:1 extract.
Maca, "Andean Viagra"
Maca (Lepidium meyenii) is a root vegetable native to Peru that is also known as "Andean ginseng" and "Andean viagra." Now that's a win for natural aphrodisiacs! This superfood among aphrodisiac herbs grows at altitudes over 13,000 feet and is usually cultivated without pesticides so you can be confident that most of the maca you buy will be organic.
Traditionally, Maca has been used in Peruvian and Inca cultures as not only a aphrodisiac herb, but also for treating hormone imbalances, increasing energy, enhancing libido, and improving fertility.
Blue Lotus
This ancient Egyptian water lily has been used as a natural approach to pain relief and spicing up one's sex life for centuries. In fact, this beauty from the Nile is so potent that it has actually been banned in parts of Europe!
However, if you live in countries other than the UK, Russia, Poland, and Latvia, this favorite among aphrodisiac herbs could be a good choice for you and your sweetheart. Take a look at our collection of blue lotus extracts and powders, including our enhanced 50x Blue Lotus Extract, to get the party started!
Damiana
Live in a country where blue lotus is banned? Not a problem. When you're looking for natural aphrodisiacs, you might also like to try Damiana (turnera diffusa). This Central and South-American plant is listed among the best natural aphrodisiacs for its powerful effects in boosting male and female sexual pleasure.
For Him: Pausinystalia Yohimbe
Yohimbe isn't an English word but this potent West African aphrodisiac herb does carry clear benefits for him. This evergreen tree supports the dilation of blood vessels and blocks alpha-2 adrenergic receptors—helping men to achieve and sustain an erection for longer. If that's not hot, we don't know what is!
For Her: Peppermint Soap
Finally, a tip for the ladies that can get things going right away! As well as taking aphrodisiac herbs, ladies can get some great results from peppermint soap! A natural soap or shampoo with peppermint extract can have a fantastic stimulating effect and help you to increase your pleasure almost instantly. Make sure to choose a product with peppermint extract rather than flavoring and avoid chemicals that could irritate your skin.
No matter which natural aphrodisiac you choose to go with, we always recommend that you talk with your health provider or pharmacist before starting on any sort of aphrodisiac herbs. Please note that none of the products sold on our website are intended to diagnose, treat, cure, or prevent any disease or medical condition.
Are you psyched to try these natural aphrodisiacs? Buckle up and enjoy the ride!
Want to learn more about kratom quality and value? Start here:
Why Buying Cheap Kratom Can Be Dangerous