The wellness continuum is the integration of all dimensions of health and fitness, including the mental, social, emotional, spiritual, and physical aspects. It allows people to live and work more effectively while making a meaningful contribution to society. Wellness reflects how you feel and your overall sense of well-being in relation to your day-to-day life as well as your ability to function effectively. 
To achieve higher states of awareness as a human being, it is critical that all aspects of wellness are equally well-developed. The continuum is threatened if one or two components are neglected while the others are cultivated. To help you understand the human experience across the health-illness continuum, we're going to look at six different wellness dimensions.
1. Physical Wellness
One of the core dimensions of the wellness continuum is physical wellness. It refers to an individual's ability to function physically and achieve wellness goals in their physical forms, such as strength or fitness goals. Physical wellness is often seen through the lens of exercise – it includes the health benefits associated with regular physical activity like cardiovascular health, improved sleep quality and mental well-being, weight management, and more.
Physical wellness affects wellness on a broader scale, as it is often linked to wellness goals related to family and career. For example, physical wellness can affect how well one can perform at work or with schoolwork if, for example, they have back pain from sitting in an incorrect position for long periods or from being overweight. Ensuring a healthy body through exercise, nutrition, and sleep is key to integrating the wellness continuum in your lifestyle. 
2. Mental Wellness
Mental wellness is about engaging the world around you through learning, creativity, problem-solving, and discovery. By engaging in wellness activities, you actively develop your mind and faculties to their fullest potentials. You may find that wellness activities help improve physical health since exercise is known for its positive effects on the brain. 
But wellness isn't just about doing exercises – it's also about mentally stimulating yourself through reading, learning a new language, trying a new craft or hobby, and engaging in other wellness activities. You can also engage in wellness by learning about mental health issues that affect you – while this may not solve the problem itself, it does give you a better understanding of what's going on inside your mind. It teaches you how to cope with these problems when they arise again.
3. Emotional Wellness
Another critical dimension in the wellness continuum is emotional wellness. This involves being aware of your feelings and accepting, expressing, and understanding other people's feelings. It also involves being able to identify and manage your emotions. This wellness dimension is essential because it influences how we relate to others, connect with them, and the quality of our relationships. It also plays a vital role in how well we can quiet our minds in a busy world. 
Your emotional wellness can affect your productivity at work or school and other aspects of life, such as physical wellness and mental wellness. Our emotions play a significant role in wellness in both positive and negative ways. For instance, positive emotional wellness can help us enjoy life and experience happiness, whereas emotional negativity can lead us down the road of sadness and mental health struggles. That's why we all need a healthy way to manage our emotions. 
4. Spiritual Wellness
Searching for true meaning in your life and a higher purpose in human existence also helps us understand the human experience across the health-illness continuum. A holistic approach to the wellness continuum includes the spiritual aspect as part of our lives. Our own personal meaning and purpose play an essential role in coping with day-to-day stresses, illness, and pain. Spiritual practices, including meditation, prayer, and journaling, help us find wellness by enabling a connection with our true selves.
This can help us cope better when dealing with everyday stressors at home, work, school, and in our relationships. Practicing wellness means being at peace with ourselves and the world around us, even when life is far from perfect. The more you embrace spiritual wellness, the more you live a more fulfilling life, and wellness becomes a state of mind and part of your everyday practice.
5. Social Wellness
Social wellness also plays a vital role in the wellness continuum.  By connecting and engaging with people around us, including family, friends, neighbors, workplace colleagues, schoolmates, and even the community at large in meaningful ways, we can enhance our personal wellness and support each other's well-being. In fact, social wellness is a lifelong journey. With each step, we can choose to be proactive or reactive in addressing our social needs.
With an active social lifestyle, we can be mindful of how we connect with others to maintain healthy relations that last and benefit us in many ways. Without it, we may neglect the wellness needs that are attached to our social well-being. Being in tune with ourselves and others around us is key to leading a fulfilling life. Social wellness is one of the embodiments of living a balanced lifestyle.
6. Environmental Wellness
By fostering positive interrelationships between us, our immediate environment, and our world, we get to support our personal wellness continuum journey. Every action we take or choice that we make that impacts our environment and the well-being of others and our world plays a vital role in our fulfillment. You may not see it or embrace the sustainability trend, but what you do now impacts the environment around us for generations to come.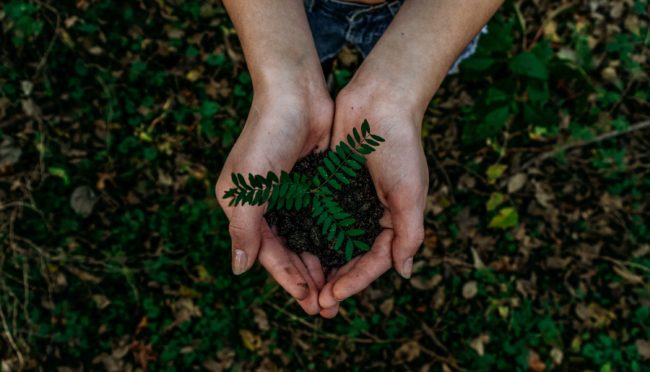 Every day, we get to choose how we wish to approach life in a way that makes us feel great about what we do with the time and energy that is ours. By ensuring that our environmental awareness is strong, impacting ourselves with knowledge, and advocating for sustainability, we get to be true wellness warriors. When we're mindful of the impact that our wellness pursuits have on others and the environment, we can live a life with meaning and purpose every day.
Enhance Your Personal Wellness Naturally
The wellness continuum is all about living the healthiest life we can. It's also about getting to know ourselves better, understanding our personal wellness journey, and making choices for positive change across our entire lifespan. That also means making conscious choices on what you eat, how you move, and how you take care of your wellness. 
At Kratora, we do our part by bringing you all-natural, fresh, and organic natural products that enhance your personal wellness journey. Visit our blog to understand the human experience across the health-illness continuum. 
Want to learn more about kratom quality and value? Start here:
Why Buying Cheap Kratom Can Be Dangerous