If you've been following today's news about kratom laws, you might be curious to know answers to questions like "What's the FDA up to now?" or "What states have banned kratom?" In this blog, we will address these questions as well as explain five things you can do to encourage your local representatives to support positive kratom laws where you live.
What States Have Banned Kratom?
While the news on kratom bans in place is always changing, at the time of writing, there are five states and three counties/cities in the United States in which the sale of Mitragyna speciosa is illegal.
U.S. States That Have Banned Kratom
Alabama
Arkansas
Indiana
Rhode Island
Vermont Wisconsin
U.S. Counties/Cities that Have Banned Kratom
Jerseyville, IL
San Diego, CA
Sarasota County, FL
Other Countries that Have Banned Kratom
You can discover where (or where not) to buy kratom by checking out our full list of restrictions worldwide.
Fortunately, if kratom is banned in your state, city, county, or country, there are several things you can do to help get kratom legalized. Here is our kratom advocacy "top five":
Stay Up-to-Date with Today's Kratom News
When seeking to advocate for safe, legal kratom at a local level, you first need to know what the laws are in your state or district and where the opportunities are for change. You can stay informed about things like what states have banned kratom and which have proposed bills to ban or legalize kratom by following the updates from the American Kratom Association and the Twitter feed of the AKA's Senior Fellow on Public Policy, Mac Haddow.
What to Do if No Legislative Session Has Been Held
If a legislative session has not yet taken place in your state, your best course of action would be to focus on educating your local and state representatives about kratom, its documented benefits, and research that supports its safety when used in its natural form.
What to Do if You're Between Legislative Sessions
If a legislative session has already taken place and bills have been proposed to ban kratom in your state (or legalize it), the best thing you can do is to call your local representative to voice your support or concern about the proposed bill(s). It is very important to focus your activism efforts on the state where you are a constituent, as calls or emails from non-constituents are likely to annoy representatives rather than advance the cause.
Educate Your Local Representative
For those who live in states that have banned kratom, it's important to be aware that lawmakers in your state may have made their decision based on today's kratom news from misinformed sources or simply lack information about kratom in general. Our politicians are very busy people and receive constant lobbying efforts regarding countless topics. It is hard for them to be up-to-date on the latest information unless we make it easy for them by providing summaries of the most recent research.
Some excellent resources for educating your local representative include abstracts of clinical trials and the consumer-friendly kratom fact sheet prepared by the AKA. For a more in-depth understanding, you can refer to the AKA Advocacy Toolkit and watch the Advocacy Toolkit webinar video.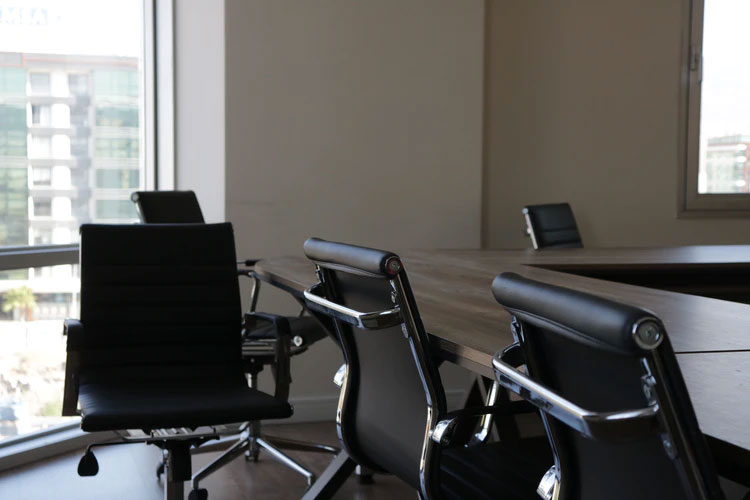 Arrange a Face-to-Face Meeting
If your local representative in states that have banned kratom is keen to know more about this popular ethnobotanical, you might be able to arrange to meet in person. This is a great chance to present research findings, today's kratom news, and share your testimony about how much kratom has helped you (if you were able to access the plant previously) or how much it has helped someone you know.
When you go to meet your representative, it's important to present yourself in a professional and friendly manner so that you will be taken seriously and your kratom advocacy will be more effective. You might also consider going with an advocacy group rather than going alone so that your local representative can see the importance of the issue to several people in the local community.
Support a Kratom Organization that is Working in Your State
As you research the question "What states have banned kratom?" and learn more about advocacy, you are likely to come across advocacy groups that dedicate themselves to following the research and educating lawmakers. Volunteering for such organizations or donating funds to support the activities of the AKA can be an effective way to influence your local representatives without having to start your advocacy efforts from scratch.
With people like the 23rd FDA commissioner Scott Gottlieb going to great lengths to give kratom a bad name, a coordinated and sustained effort to provide accurate information in states that have banned kratom (and every other state as well) is essential for ensuring the future of kratom in this country.
Thank Your Local Representative for All Actions Taken
At the end of the day, advocacy is about forming a relationship. When your local representative starts to show interest in today's kratom news and voices their support for kratom in legislative sessions, it's important to thank them for taking the time to learn about the issue and standing up for the needs of people. Your rep will not only feel appreciated but also be more willing to discuss topics of interest with you in the future!
Stay Up with the Latest Kratom News Today at buykratom.us
Now that we've answered the questions: "What states have banned kratom?" and "How can I advocate for kratom in my state?", you can start taking some steps to make safe, legal kratom available to everyone.
If kratom is currently legal in your state, we invite you to enjoy the 100% all-natural fresh kratom that we sell here at Kratora. If you have any questions about whether we can ship a product to your address, please contact our friendly customer service team and we will get back to you as soon as possible.
Please note that the US FDA has not approved kratom to be sold for human consumption, sold for external use only. None of the products sold on our website are intended to diagnose, treat, cure, or prevent any disease or medical condition.
Want to learn more about kratom quality and value? Start here:
Why Buying Cheap Kratom Can Be Dangerous