Although kratom — the mitragyna speciosa plant — has existed for centuries of recorded human history, the plant has only recently caught on with western audiences. However, kratom's sudden surge of popularity in the US has also drawn the attention of US legislators, including some who believe the lack of available kratom research necessitates a kratom ban.
Thankfully, American researchers are now conducting various studies and kratom testing amidst mounting threats of federal and state-wide illegality. By conducting clinical trials, scientists are hoping to provide answers to the many questions surrounding the safety and risks of kratom use. Through stringent testing methods and analysis, it's expected that their findings will shape kratom's legal status within the United States and ultimately determine the future of this timeless botanical.
Why Clinical Trials May Change the Possibility of a Kratom Ban
For decades, clinical trials have been an indispensable resource for researchers looking to determine the validity of new treatments and interventions.
By examining how new drugs/substances, medical devices, and psychological methods affect human health in a controlled environment, clinical trials allow researchers to examine the safety and efficacy of new paradigms. For example, most new pharmaceutical drugs undergo various clinical trials in their country of origin before being approved for mass-market sale. Now, facing the risk of a tentative kratom ban, researchers are hoping to apply the same rigorous standards of research towards kratom.
What Is a Clinical Trial?
Generally, clinical trials — including kratom testing — revolve around a sizeable selection of adult human trial participants who are under 55 years of age. Researchers usually opt for young and healthy participants as the health problems of older patients can impair or compromise the accuracy of trial results.  
After the participants of a clinical trial have been chosen, researchers administer the drug or treatment in question and monitor the health of the participants over a predetermined amount of time. Metrics like vital signs and symptoms are often used to assess how participants respond, and many clinical trials are structured in one of several ways:
A/B dosage trials

examine the efficacy of one drug dosage amount versus another

Placebo trials

analyze the effectiveness of one treatment versus a purposefully ineffective treatment

Standard procedure

versus a new procedure

Patient-dependent tests

focus on the efficacy of drugs/treatment on a variety of patients with specific diseases, addictions, and other ailments
Sometimes, researchers purposefully withhold information from clinical trial participants to mitigate the risk of bias. When these techniques are incorporated into a study, they're often called blind or double-blind experiments. These same techniques could be applied to kratom testing in the future.
In the case of blind experiments, participants are unaware of which substance or technique is being used. For instance, a clinical trial that hopes to refute the notion of a kratom ban might involve two different kratom strains when the test subjects only believe that one is involved. In a double-blind study, kratom test information is withheld from both testers and test subjects.
Have There Been Any Kratom Clinical Trials?
In recent years, some researchers have attempted to start various kratom-related clinical trials. However, the fear of an impending kratom ban has repeatedly stunted their progress.
One organization, a Las Vegas-based private research firm called CPH Biotech, was gearing up to begin their own clinical kratom testing; however, their funding source backed out when the FDA began addressing kratom as a substance of concern.
Other researchers, such as Andrew Kruegel and Chris McCurdy, have also experienced the demoralizing fallout of kratom regulation statements first-hand. Kruegel was planning the first-ever kratom clinical trial with Johns Hopkins University but organizers at the university eventually shelved plans after the DEA announced their intention to ban kratom.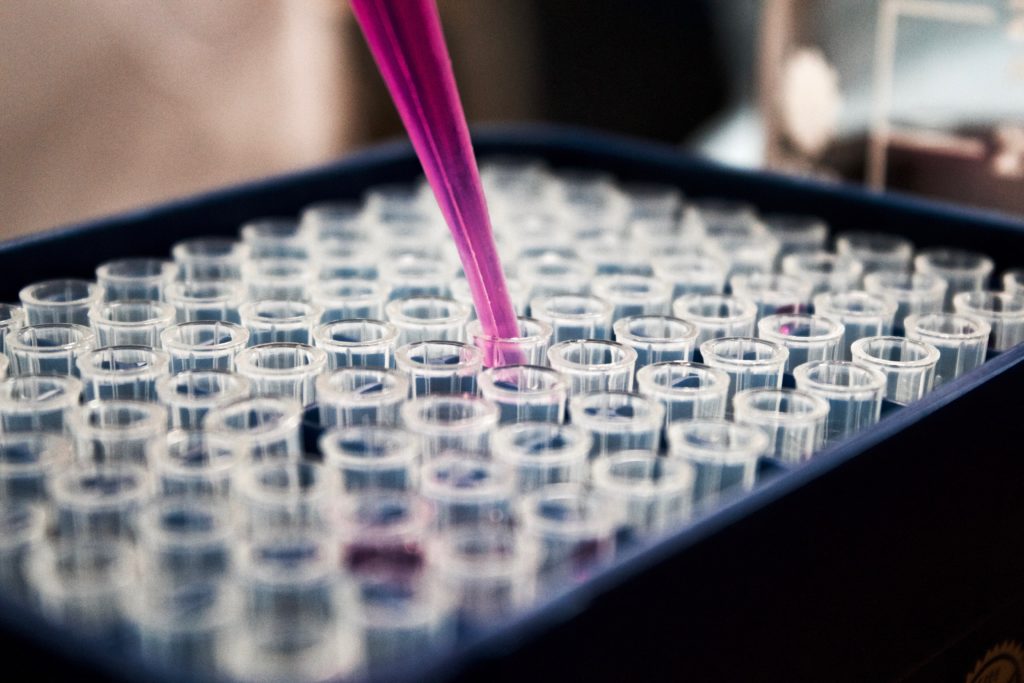 The Current Landscape of Kratom Testing
Although the forecast for successful kratom testing has been grim within the last few decades, research efforts persist. Today, there are many promising kratom-related studies in the works despite regulatory concerns.
In late 2018, the National Institute on Drug Abuse (NIDA) provided kratom researchers at the University of Florida College of Pharmacy with $3.5 million to fund their research. The research team — which includes Lance McMahon, Ph.D., Bonnie Avery, Ph.D., and veteran kratom researcher Chris McCurdy, Ph.D. — will be examining the plant's 40 presently-identified alkaloids, its potential as a medicine, and risks of abuse. With NIDA's funding, the team has increased the scale and size of their studies and now has greater access to invaluable research materials and equipment.
Chris McCurdy — one of the team's researchers — has been studying kratom for over a decade but ceased his efforts shortly after the DEA announced their intentions to ban kratom in 2016. Although the DEA didn't follow through with these plans, McCurdy believed he would need a Schedule I researcher license to continue his kratom studies without encountering legal consequences. Now that this legislative tension has largely dissolved, McCurdy is free to resume his efforts, which primarily focus on kratom's pharmacology.
Although McCurdy hasn't announced any intention of conducting human clinical trials, McCurdy and his peers have released dozens of kratom-related research papers. Many of their findings delve deeper into the plant's many mysterious properties and challenge the narratives peddled by the federal agencies who are positioned to ban kratom.
In one kratom test, McCurdy et al. observed that, of kratom's two primary alkaloids, self-administering rats became fond of 7-hydroxymitragynine but not mitragynine. In another more recent paper, McCurdy and his cohorts surveyed 116 Malaysian kratom users to determine how much kratom they used, and why.
Even though these studies don't provide the same comprehensive, contextualized findings of controlled clinical trials, they do act as stepping stones that lead towards a brighter, more transparent future for kratom.
The Future of Kratom Testing
Federal organizations like the FDA have regularly cited kratom's under-researched status as a primary motivator for its illegalization. In 2018, Scott Gottlieb — the FDA Commissioner at the time — stated that "The FDA stands ready to evaluate evidence that could demonstrate a medicinal purpose for kratom."
Given the FDA's adamant desire for evidence-based research, it's clear that clinical trials could be instrumental in preventing or delaying future state-wide and federal kratom bans. Although the United States FDA does not conduct clinical trials themselves, the organization is responsible for internally evaluating clinical trial submissions that attempt to demonstrate the viability of new drugs. Assuming the conditions of a kratom clinical trial meet their standards, it's likely that researchers could provide the FDA with the evidence that they're looking for.
For now, the main hurdle obstructing meaningful research seems to be the stigma surrounding kratom in a post-kratom-ban-scare US. The fastidious design of clinical trials often necessitates significant funding to cover the expenses of participants, equipment, and samples. However, if researchers like Chris McCurdy and Andrew Kruegel continue to struggle with securing stable funding, it's unlikely that any meaningful clinical kratom testing will progress.
Still, many researchers remain optimistic regarding the future of kratom testing and studies in the United States. The DEA withdrew their intention to schedule kratom in 2016, while the FDA still refers to kratom as a substance of concern; however, as of this writing, both agencies have yet to make another push for another outright kratom ban.
Ultimately, kratom clinical trials could be the saving grace that this plant seems to need. However, in regards to where the future of kratom policy-making lies, only time will tell.
Kratora: Your Trusted Online Source for Premium-Grade Kratom
As of now, kratom remains largely unregulated in the United States which has led to lax standards of quality control and increased risks for buyers. However, by purchasing high-quality kratom from a trusted source, you can ensure that your experience with this ancient botanical is positive and risk-free.
At Kratora, we've been providing customers from around the world with all-natural kratom and other kratom alternative products since 2013.
We offer a wide selection of reputably-sourced kratom that is always:
All-natural and organic

Freshly packaged and securely sealed

Purchased from reliable growers
At Kratora, we understand that not everyone is comfortable shopping online. That's why we've taken the time to refine every step of our customer experience to ensure your journey with us is satisfying and hassle-free. We work hard to be the best place to buy kratom online.
We take great pride in offering our customers:
Speedy and affordable shipping options

Friendly and responsive customer support

A full 30-day refund guarantee

Free priority shipping on domestic (USA) orders over $75
Whether you're a kratom novice or an experienced customer, our diverse selection of kratom products has something for everyone. Choose from a variety of classic red vein kratom, white vein kratom, and green vein kratom strains, or broaden your horizons with one of our kratom extracts for sale. Whatever your preferences are, we've got you covered.
Explore our collection today and order now to receive same-day shipping on orders submitted before 3 PM EST Monday through Friday and 1 PM EST on Saturdays (excluding holidays)!
Please note that the US FDA has not approved kratom to be sold for human consumption, sold for external use only. None of the products sold on our website are intended to diagnose, treat, cure, or prevent any disease or medical condition.
Want to learn more about kratom quality and value? Start here:
Why Buying Cheap Kratom Can Be Dangerous