Are you concerned about the effects of using a high kratom dosage? Are you wanting to save money on premium kratom powder? All-natural kratom potentiators could offer the perfect solution! In this blog post, we will explain how to potentiate kratom with all-natural ethnobotanicals for the greatest effect at the lowest dose.
What is Kratom and How is it Used?
Kratom — the common name for Mitragyna speciosa — is a large leafy tree that grows in tropical Southeast Asia. The leaves of this tree have been used as a traditional, herbal remedy for hundreds of years by the locals for its stimulant and relaxing effects.
How to Potentiate Kratom
In the kratom community, many users mix their kratom with "potentiators" to experience kratom in new and pleasant ways. Kratom potentiators are substances that work in synergy with kratom to increase or lengthen its effects. Advantages of potentiating kratom are:
Preventing a tolerance to kratom

Making kratom more effective

Helping your experience with kratom to last longer, therefore saving you money
All-natural potentiators include incorporating certain fruits, herbs, and minerals with your kratom product. Here, we'll introduce you to some of the most popular options.
Natural, DIY Kratom Potentiators
Grapefruit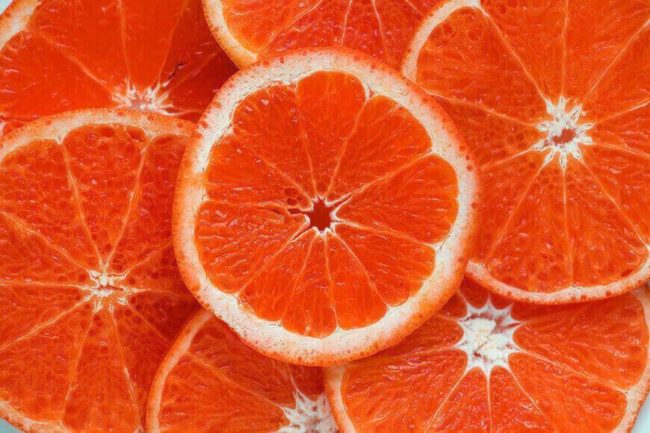 A tasty, low-cost citrus fruit, a whole grapefruit, or a glass of fresh grapefruit juice, inhibits the breakdown of kratom. Grapefruit contains compounds that stop the body's enzymes from breaking down kratom, keeping the substance active for a longer period of time. Wondering how to potentiate kratom with grapefruit? Simply eat or drink an entire grapefruit (some even eat the rind!) 30 minutes before interacting with kratom.
Starfruit
Starfruit is another citrus fruit that can potentiate your kratom dose and works in a similar way to grapefruit. In fact, some even claim that it works even more effectively!
Chamomile
Chamomile is known as an anti-inflammatory and general relaxant. When used in conjunction with kratom, it can enhance the effects of relaxation that users associate with kratom. Using chamomile as one of your kratom potentiators is easy and straightforward. Simply mix one part chamomile leaves with one part kratom. The aroma between the two is said to be extremely relaxing.
Kratom Stems and Veins
Stem and vein is a form of kratom powder that uses the parts of the leaf that might otherwise be discarded. It comes at a lower cost than kratom leaf powder and is thought to increase the relaxing or sedative effects of kratom as well as reduce tolerance. Users recommend mixing a blend of 20% stem and vein with 80% kratom leaf powder.
Mineral Supplement Kratom Potentiators
Magnesium
Magnesium is sold as a mineral supplement and is a common kratom potentiator. When taken with kratom long-term, it can help to reduce tolerance and enable you to use less kratom.
Another advantage of using magnesium as a kratom potentiator is that it acts as a natural laxative and can counteract the constipating effects of kratom. The downside is that magnesium can worsen diarrhea, so it's not a good choice for individuals who are self-weaning from opiates and are experiencing diarrhea as a side effect of withdrawal.
Interested readers might like to read this study to learn more about the potentiating effects of magnesium.
Kratom usage really is an individual experience and there is no "one-size-fits-all" approach. As potency varies by brand, strain, and batch, it is essential to start slow when you are trying a new variety and work your way up until you find your ideal kratom strain. The same goes for kratom potentiators. One potentiator can affect different individuals in different ways, and you should use caution when finding your ideal blends and ratios.
Buy Premium Organic Kratom at Kratora
At Kratora, we are proud to offer pure, organic kratom powder that comes from our trusted suppliers in Southeast Asia. While we offer information about kratom's history and usage, our kratom powder and kratom alternatives are sold for incense and soap-making purposes and are not intended for human consumption.
If you would like more information about our shipping times and costs, please contact us and we will be happy to help. Shop our premium range and experience the Kratora difference!
Want to learn more about kratom quality and value? Start here:
Why Buying Cheap Kratom Can Be Dangerous