Is kratom legal in Louisiana? We hear this question a lot, and it's a reasonable question to ask since the laws regarding kratom vary so much between states. If you're going to be passing through Shreveport, Baton Rouge, or good old New Orleans and you're hoping to bring your favorite kratom strain along for the ride, you'll need to brush up on the finer points of the kratom laws of Louisiana before you go. After all, nothing will ruin your Mardi Gras festivities faster than a run-in with the law. 
Is Kratom Legal in Louisiana? 
You'll be happy to know that, yes, it is legal to enjoy kratom in Louisiana. There are no restrictions imposed anywhere in the Bayou state. Kratom is legal to buy, manufacture, or distribute, and there are no age limitations or product regulations currently in place—which is both good news and bad news.
Though the laws are currently non-restrictive, there have been several efforts in the past to ban kratom throughout the state. In 2014, for instance, legislators proposed adding kratom alkaloids to the state's controlled substances list. House Bill 19 would have automatically banned any product, drug, or material containing mitragynine, 7-hydroxymitragynine, or mitragynine pseudoindoxyl—three of the active compounds in kratom. After some consideration from the state's House of Representatives, the bill died in committee.

The very next year, the same proposed ban was taken up by the Senate. The Senate ultimately passed the bill, but it was first amended to remove kratom's alkaloids from the list of controlled substances. So kratom users were ultimately unaffected by the new law. 
In 2018, three Louisianans contracted salmonella from contaminated kratom (this is why it's so important to buy lab-tested kratom products). Though the users all thankfully survived the outbreak, the incident triggered another piece of legislation: House Resolution 177. This resolution urged the state's Department of Health to conduct research into kratom and advise on whether it should be added to the state's controlled substances list. 
This bill passed, but it didn't trigger any new kratom laws in Louisiana. It simply provided a legal framework for research on kratom and its effects. If the Department of Health were to recommend banning kratom (which so far has not happened), it might encourage legislators to take further action. 
Yet another bill was introduced in March 2019. HB452 sought to ban kratom in Louisiana if kratom were to be criminalized by the Drug Enforcement Agency. The bill passed, but once again, it has no current ramifications for kratom users. In order for this law to trigger a kratom ban, kratom would first need to be banned at the federal level. So it's largely a technicality at this point. 
The Louisiana Kratom Consumer Protection Act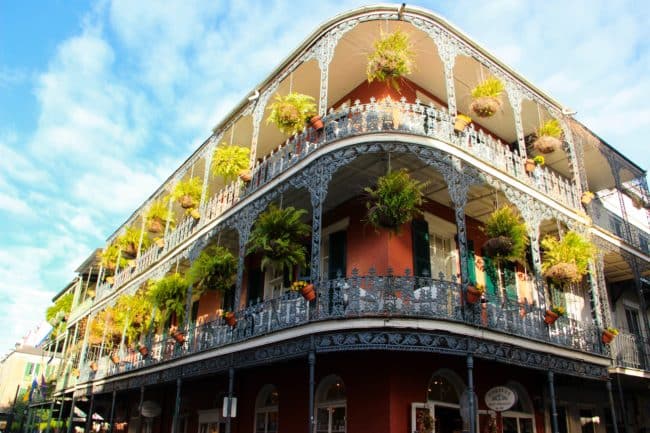 In February of 2020, kratom advocates finally caught a glimmer of good news from the state capital in the form of HB523. Legislators sought to introduce the Louisiana Kratom Consumer Protection Act, a set of regulations that would have required accurate kratom labeling, responsible manufacturing, and safe alkaloid levels. This groundbreaking law would also have prohibited minors from purchasing kratom in the Bayou State. 
The Kratom Consumer Protection Act (KCPA) is the brainchild of the American Kratom Association, a national advocacy organization that works to promote a safe, regulated kratom marketplace. And since the federal government has yet to enact any such regulations, the AKA works to educate legislators at the state level—one state at a time. So far, five states have enacted the KCPA: Georgia, Utah, Arizona, Nevada, and most recently Oklahoma.
The Louisiana KCPA would have put Louisiana in league with these states, but unfortunately, HB523 died in committee. If you'd still like to see Louisiana adopt the KCPA, you can write to your legislators. The American Kratom Association website has links and email templates available for advocates. 
Kratom Beyond Louisiana
Although kratom is legal in Louisiana, you have to be careful when traveling. As of this writing, the following states prohibit kratom altogether (including one state that borders Louisiana): 
Alabama 

Arkansas 

Indiana 

Rhode Island 

Vermont 
In addition, there are a few cities and counties across the nation that have their own bans in effect. These include Sarasota County Florida, San Diego California, Oceanside California, Monument Colorado, Parker Colorado, and a few others. And if you're traveling to neighboring Mississippi, you'll want to avoid Union County and Columbus.
Where to Buy Kratom in Louisiana 
Louisiana is kratom-friendly, but as we mentioned earlier, this is a double-edged sword. On the one hand, you don't have to worry about getting into trouble with the local authorities. On the other hand, the lack of regulation means that you have to be an extremely careful shopper. 
When buying kratom in Louisiana, it's important to heed the following guidelines: 
Avoid gas station kratom. There's just no reliable way to vet the quality and safety.

Shop online with

verified kratom vendors

who have an excellent track record and who guarantee all-natural, lab-tested kratom sourced from Southeast Asia. Kratora has been in business since 2013, and our commitment to quality

kratom for sale

is unrivaled.  

Start with

beginner kratom strains

if you're new to kratom. Examples include Red Bali, White Borneo, and Green Malay.

Green vein kratom

works well because it has balanced effects that aren't too energizing or relaxing. 
If there are any changes to Louisiana kratom laws, we'll provide updates here on our blog. In the meantime, it pays to do your due diligence when buying kratom in Louisiana or anywhere else. 
Want to learn more about kratom quality and value? Start here:
Why Buying Cheap Kratom Can Be Dangerous