Akuamma and kratom are both becoming popular botanicals within the same circles of health and wellness support. As more people learn about the powerful benefits of natural substances that help support a responsible and healthier lifestyle, the question of what products to choose comes to mind. Kratom and akuamma are closely related and share the same spotlight.
If you're wondering whether to choose kratom or akuamma extracts, this article should help you compare the similarities and differences so that you can make an informed decision. 
What is Kratom? 
Kratom is derived from the kratom, or Mitragyna Speciosa, tree — a tropical indigenous tree in the coffee family, native to Southeast Asia. This part of the world has a long history of harvesting the leaves of this tree for traditional remedies or herbal use. The herb is sold in the form of kratom powder, capsules, enhanced extracts, liquid concentrates, and variety packs. 
What makes both akuamma and kratom of great interest among users and researchers are the alkaloids contained within naturally and organically grown leaves. Kratom contains two main alkaloids: mitragynine and 7-hydroxymitragynine, which have psychoactive effects, and is available in a wide range of kratom varieties. It's also more popular than akuamma. 
What is Akuamma?
Akuamma is a shrub-like tree found throughout tropical West Africa. The seeds of the tree (Picralima Nitida) have long been used as a traditional medicine in Congo, Ghana, Cameroon, Ivory Coast, Nigeria, and Côte d'Ivoire. The seeds are removed from ripe fruits harvested by hand from the tree and crushed into a powder used for various purposes.  
Like kratom and other botanicals, most people are interested in akuamma because of its alkaloids. The main alkaloids are pericine and akuammine, which natives of West Africa associate with bursts of energy and relief. Until recently, akuamma has started becoming popular globally as more people gain interest in ethnobotanicals. 
What Are the Similarities of Kratom and Akuamma?
There are a few similarities when comparing kratom and akuamma extracts. While each of them is unique in its own way, it's important to understand how these natural compounds work.
Naturally Sourced

– Both herbs are plant-based and come from natural sources. They grow in the wild and have long been used as sources of natural stimulation. There's no manufacturing process needed to produce final products.  

Unique and Potent Alkaloids

– Both

akuamma and kratom

contain different types of alkaloids known to interact with the opioid receptors in the brain. Kratom has up to 20 types of alkaloids. Both herbs have fairly similar effects. 

Wellness Support

– Both botanicals have long been used as traditional herbs and remedies. Both provide wellness support in various ways.

Available in Various Forms

– Both natural herbs are available in powder form and capsules. Traditionally, both herbs have been chewed with a variety of effects. Kratom is also available in the form of enhanced extracts, liquid tinctures, and kratom

variety packs.
Unregulated

– Despite their popularity in ethnobotanical circles, both

akuamma and kratom

are not regulated industries. However, kratom's legal issues are well known in the United States, and associations like the

American Kratom Association

and kratom advocates countrywide are working hard to support the legality and safety of kratom. 
What Are the Differences Between Kratom and Akuamma?
Now that you know the major similarities between kratom and akuamma, let's explore the differences between these two natural herbs.
Varying Effects

– According to observations by users, kratom's effects appear to be much stronger, potent, and longer-lasting than those of Akuamma. However, if you can't access kratom in your area because of legality issues,

Akuamma can be a great alternative

. 

Analgesic Use

–

Akuamma and kratom

have been speculated to have analgesic properties. Both herbs contain different compounds that are being studied. Unlike kratom, akuamma analgesic properties have been extensively

studied and proven

to work. 

Different Source

– While both natural herbs are organically sourced, kratom is derived from leaves, and akuamma is derived from seeds. That's why you may see

Akuamma

powder

extracts

, also called "akuamma seed powder."

Completely Different Alkaloids

– Both herbs contain entirely different types of alkaloids. While the structure and behavior of the alkaloids seem to be similar, ongoing studies are continuing to reveal the different types of alkaloids and their action in more detail and the preparation methods and dosages that are most effective.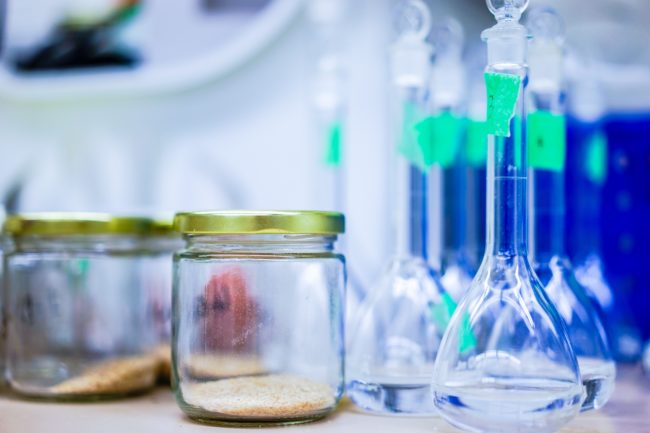 What Else Should You Know About Kratom and Akuamma?
You now understand the similarities and differences between akuamma and kratom. But you might be wondering whether you can use one as a substitute for the other. The truth is, both herbs are still being studied widely, and there's no conclusive research yet about their benefits and effects. User experiences and traditional claims do exist. 
Keep in mind that kratom or akuamma are not used to cure, treat, or mitigate any type of illness, disease, ailment, or condition.
What is the Best Kratom and Akuamma To Buy
There is no specific "best" product in the market. What matters most when buying akuamma and kratom products is checking that they're lab tested by third-party FDA-approved laboratories. This ensures the purity, authenticity, and safety of each product. Check that the vendors you're also buying from support or are registered with top associations like AKA. 
Shop Kratom and Akuamma at Kratora
Kratora stocks high-quality and all-natural products, including organic and fresh kratom products and akuamma seeds. All our products are purchased from reliable, stable growers, so you can be sure you're only getting authentic products derived from wild trees. Browse our premium ethnobotanicals by type of product, aroma, and world region. 
Shop our online store to find your favorite akuamma and kratom products and receive same-day shipping on orders submitted before 3 PM EST Monday through Friday and 1 PM EST on
Want to learn more about kratom quality and value? Start here:
Why Buying Cheap Kratom Can Be Dangerous