There is nothing quite like a handmade holiday gift. It brings out our innate creativity while giving you free rein to personalize your gifts. For someone who loves kratom or natural beauty products, try this DIY soap recipe with your own custom blend of kratom, essential oils, and other botanicals.
Why DIY Kratom Soap?
Over the last few decades, people have become more aware of the ingredients they put into their bodies and on their skin. Many are opting for formulas that are infused with nourishing botanical ingredients. Kratom — while more of a niche ingredient in beauty products right now — has a history of topical use in Malay and Thai cultures and contains antioxidants that could help rejuvenate the skin. Modern enthusiasts of kratom soap also claim that it can help with redness, dry patches, and uneven skin tone.
For a gently cleansing homemade soap, customize our DIY soap recipe with the botanical ingredients of your choice. It's the perfect way to make a gift that's sure to be used and appreciated!
DIY Soap Recipe: What You'll Need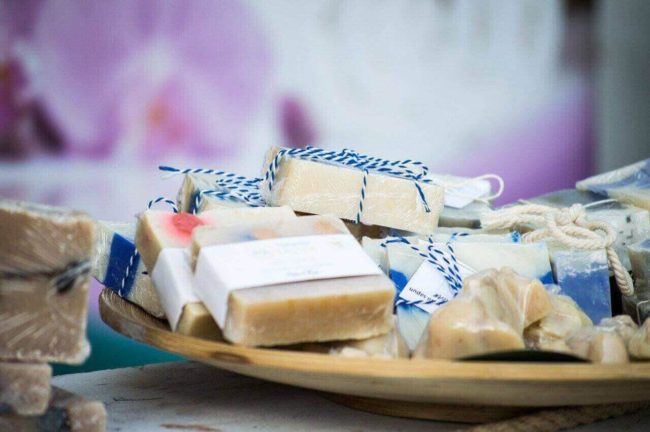 Before you begin, prepare your workspace, put on an apron, open the window, and gather your ingredients:
Glycerin or neutral soap base
Moisturizing oils (infused with kratom)
Kratom powder for exfoliating soap
Dried flowers
Essential oils
Vegetable dye
We'll go through each of the steps and explain how to make your own DIY kratom soap.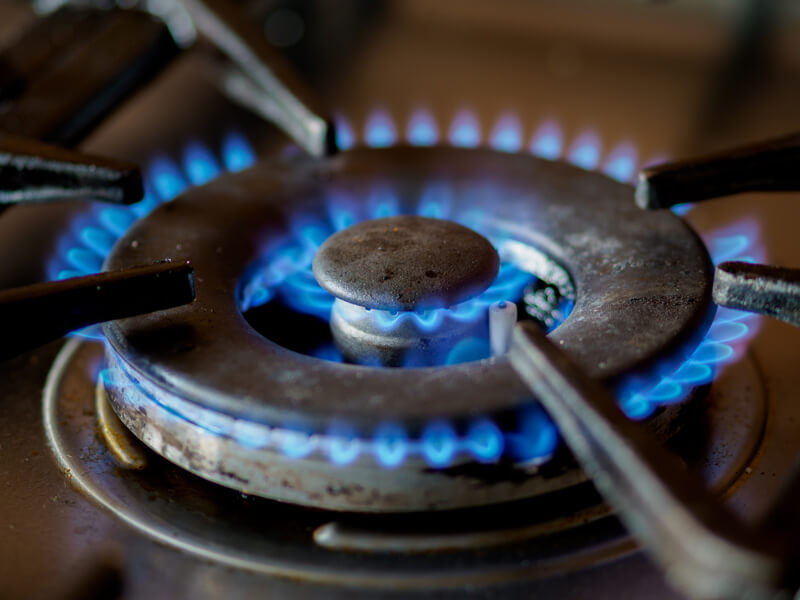 1. Melt The Soap Base
For this DIY soap recipe, take the same amount of glycerin flakes or premade soap that you would like to produce for your holiday gifts. If buying soap bars, it helps to grate these first to reduce the melting time.
Slowly heat the flakes in a bain-marie or suspend a smaller saucepan over a larger saucepan with boiling water to create steam and melt the flakes. Now, you're ready to customize your soap!
2. Add The Oils
This is where you can start to tweak your DIY soap recipe for your gift recipients (and for yourself). Consider the following oils for enhancing your soap:
Dry skin — jojoba oil
Red, itchy skin — tea tree oil
Stretch marks — argan oil
Combat fungus — coconut oil
Balance sebum — hazelnut oil
The recommended ratio is 1 cup of botanical oils for 2 lbs glycerin soap base — this can be a mixture of oils or 1 cup of only one kind of oil. Adjust the amount as needed for the number of soap bars you want to make. Remember that solid oils like coconut oil will lead to harder soap bars than soap made with liquid oils.
If you want a smooth consistency for your DIY kratom soap, infuse 6 oz. of kratom into olive oil or the oil of your choice and strain the resulting green-colored oil into the melted soap flakes directly.
3. Add Botanicals And Vegetable Dyes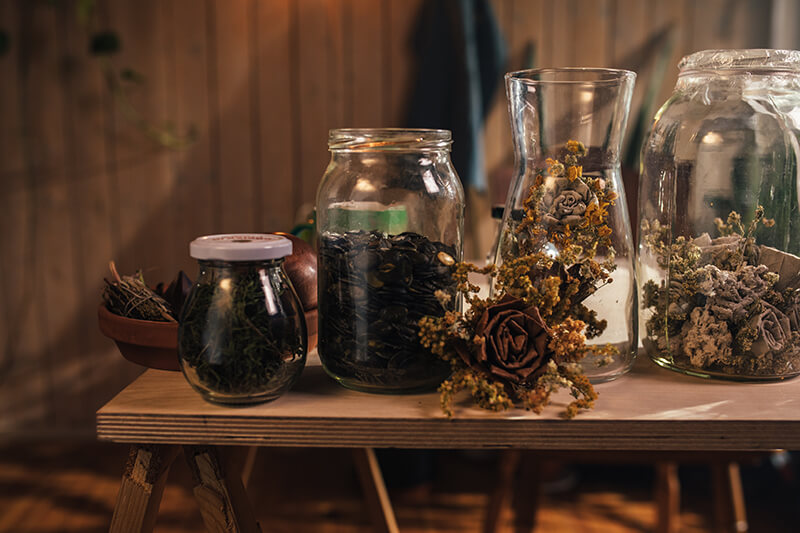 After mixing the oils into the soap flakes, allow the mixture to cool to room temperature and add in your dried flowers, essential oils, and vegetable dyes. For oils and vegetable dyes, you should only need a few drops. If you want an exfoliating DIY soap recipe, add the kratom powder directly to the mix. You can also add liquid kratom rather than the powder or infused oil. Be sure to add just a little to avoid making your soap too soft.
4. Have Fun With Shapes
Once your DIY soap recipe is complete, you're ready to put the soap into molds. For holiday gifts, you could choose something fun like sea animals, teddy bears, stars, or go for generously-sized soap bar molds to make the bars easier to handle.
As you pour the mixture, distribute any flower petals so they don't all sink to the bottom, and apply a few squirts of rubbing alcohol to prevent any unsightly bubbles from forming.
5. Cure The Soap
Now that you've poured your soap into molds, all that you need to do is wait for the bars to harden. If using a glycerin base for your soap, this process should only take 24 hours. For DIY soap recipes that are heavy on liquid oils such as olive oil, you might need to move the soap to a flat, aerated surface and turn the bars daily until they harden.
6. Final Touches
Your DIY kratom soap is ready! Now comes the fun of decorating and gift wrapping. For easy personalization, etch the recipient's initials or name into their bar(s) of soap before packaging it in a box or gift bag. Add a ribbon and gift tag to decorate the gifts, and your holiday soap bars are good to go!
Upgrade Your Gifts With Premium Kratom
The best DIY soap recipe begins with high-quality ingredients that are certified pure and sold fresh. At Kratora, we sell kratom that is sustainably sourced, third-party lab-tested for purity, and packaged securely for lasting freshness. Shop our kratom powder, liquid kratom, and kratom alternatives and earn generous customer rewards points towards a future purchase!
Please note that the U.S. FDA has not approved kratom to be sold for human consumption; it is sold for external use only. The statements in this article have not been evaluated by the FDA. None of the products sold on our website are intended to diagnose, treat, cure, or prevent any disease or medical condition.
Want to learn more about kratom quality and value? Start here:
Why Buying Cheap Kratom Can Be Dangerous