Indiana has some pretty unique laws on the books. For instance, it's technically illegal to bathe between the months of October and March. It's also illegal to force a monkey to smoke a cigarette (which makes you wonder why such a law had to be enacted in the first place). Indiana also has some very unique laws when it comes to buying and possessing kratom. 
If you've spent any time searching for kratom in Indiana, you may have noticed a distinct lack of products on store shelves. You won't find it in your local herb shops, convenience stores, or smoke shops. This raises the obvious question: Is kratom legal in Indiana? The answer will disappoint kratom fans.
Is Kratom Legal in Indiana? 
Unfortunately, Indiana is one of only six states in the U.S. where kratom is illegal. State lawmakers added kratom to the state's controlled substances list back in 2014, based on the belief that the federal government was about to do the same. 
Around that time, there was talk of a possible nationwide kratom ban, but nothing ever materialized. In 2016, the Drug Enforcement Administration officially announced its intention to classify kratom as a Schedule I controlled substance, effectively making it illegal at the federal level. This move was endorsed by the Department of Health and Human Services. 
However, the intended move was met with immediate and swift backlash from scientists and advocates who pointed out the many benefits of kratom and the many problems with classifying kratom as a controlled substance. That's why advocates have pushed for regulating—and not banning—kratom products. Even the World Health Organization has come out against banning kratom because the evidence just doesn't suggest that all-natural kratom is dangerous. 
Ultimately, the DEA suspended efforts to classify kratom as a controlled substance. By this time, though, kratom in Indiana was already banned. And the penalties for possessing kratom in the Hoosier State can be fierce. In 2018, an Evansville woman was arrested on a probation violation and hit with felony charges after admitting to using kratom. Had she lived just a few miles away in neighboring Kentucky (where kratom is legal), she would never have faced any charges for possessing kratom. Stories like this are why so many advocates are pushing for legal kratom in Indiana. 
Could Kratom in Indiana Soon Be Legal Again? 
In 2023, there's an organized effort to legalize kratom in Indiana once again. House Bill 1500, sponsored by Rep. Alan Morrison (R-Terre Haute) would remove kratom from the state's controlled substances list and reclassify it as a food product or dietary ingredient. 
If HB1500 passes and is made law in July, it comes with a number of important regulatory provisions. The bill would ban synthetic kratom alkaloids, require independent lab testing of all products, limit 7-hydroxymitragynine concentrations to just 1%, and impose labeling requirements on manufacturers. It would also prohibit the sale of kratom products to minors.  
These provisions are all key tenets of the Kratom Consumer Protection Act, a set of common-sense safety guidelines established by the American Kratom Association. These types of provisions have already been enacted in states like Utah, Nevada, and Georgia. If they're made law in the Hoosier State, it would be a game changer for kratom in Indiana. Not only would consumers be able to purchase kratom without fear of reprisal, but there would be safeguards in place to ensure that the products sold within the state are safe to enjoy. 
In the meantime, it's important to follow the law. It's not worth putting your freedom at risk, and it's not worth putting your health at risk. You might be able to find black market kratom in Indiana, but those are exactly the types of products that can put your health at risk. 
What to Do About Kratom in Indiana 
The status of House Bill 1500 (and likewise the future of kratom in Indiana) is still uncertain. However, for right now, it's important to understand that kratom remains illegal throughout the state. Most online kratom retailers will not ship to Indiana lest they run afoul of state law. So what's a kratom lover to do in Indiana? You have just a few options.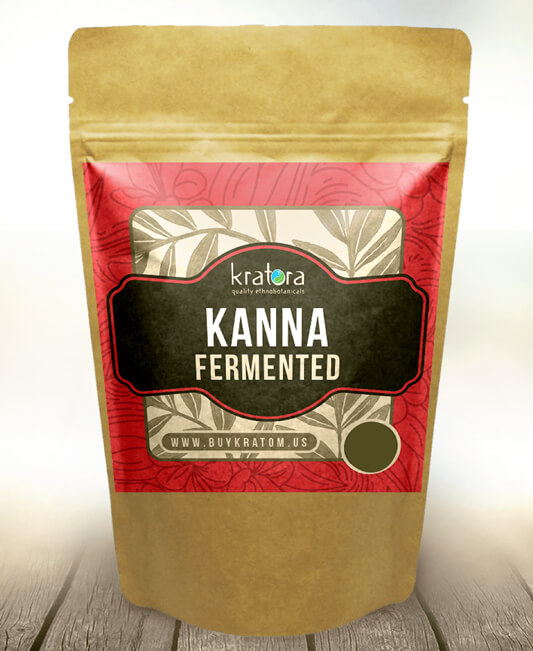 Enjoy kratom outside of state lines.

It's worth noting that kratom is legal in all states that border Indiana, so if you live near the border of Kentucky, Illinois,

Ohio

, or

Michigan

, you can always take a day trip to a neighboring state and enjoy some kratom there. Note, however, that kratom is also illegal in nearby

Wisconsin

, so you'll want to avoid that state. 

Try a kratom alternative.

There are some other botanicals that offer similar effects to kratom but without the legal prohibition. Take

kanna powder

(

Sceletium Tortuosum

), for instance. This South African

kratom alternative

offers a similarly soothing and invigorating experience, but you can purchase it legally in Indiana. Kratora carries an assortment of high-quality kanna products, including our standard

Kanna

, our

Fermented Kanna

, and our highly potent

Kanna Extract

. 

Write to your legislators.

As previously noted, Indiana legislators are debating the legal status of kratom as we speak. If you'd like to see HB1500 made law (and see kratom become legal once again in Indiana), write to your representatives and tell them about how kratom has benefited you. And be sure to outline how a safe, regulated kratom marketplace is better for everyone. 
Is kratom legal in Indiana? Unfortunately the answer remains "no." But if enough people speak up, we may yet see positive changes in the Hoosier State. 
Want to learn more about kratom quality and value? Start here:
Why Buying Cheap Kratom Can Be Dangerous