2019 was a busy year for kratom. On its own merits, the Southeast Asian plant has continued to gain traction with various cultures and people meaning that there is constantly new, current kratom news. At the same time, kratom has become a major economic driver for global trade between countries like Indonesia and the rest of the world.
However, kratom's popularity hasn't been met with universal approval. Legislators within many countries and states have expressed concerns regarding the plant's safety, while others have successfully enacted sweeping bans that deny consumer access.
With new legislation in kratom's Southeast Asian countries of origin and ongoing organized advocacy efforts in the United States, 2020 could be an eventful year for mitragyna speciosa. Here are our predictions.
The Latest News on Kratom Legislation
Changing Legislation Abroad
While it seems like kratom laws are always in a state of flux, 2019 saw major new kratom legislation changes within Thailand and Indonesia, two countries where kratom grows indigenously. Both nations aimed to overturn kratom laws for the first time in decades, but for different reasons.
In Thailand, Justice Minister Somsak Thapsutin announced that his ministry would introduce new measures to reclassify and legalize kratom as a non-narcotic substance for the first time since 1979. Although Thailand's government has made multiple attempts to legalize the plant over the last decade, the possession of kratom has continued to be a source of severe punishments for Thai citizens.
Meanwhile, Indonesia — currently the largest kratom supplier in the world — announced that they were considering an Indonesian kratom ban that would illegalize cultivation and export within Indonesian borders.
Given several incidents of new, changing kratom legislation in Southeast Asian in 2019, it's likely that kratom policies will continue to evolve abroad in 2020. Since the start of the new year, current kratom news had included France banning kratom, while Maryland state representatives have introduced a bill aiming to ban two of kratom's primary alkaloids, mitragynine and 7-hydroxymitragynine. If passed, Maryland residents would be forced to abstain from buying kratom or move to neighboring states where the plant remains legal.
Ongoing Organized & Grassroots Efforts to Keep Kratom Legal in the US
Kratom restrictions vary throughout the world, but the plant's legal status remains hotly contested within the United States. In the last decade alone, American state legislators have introduced, retracted, and revised dozens of kratom laws across various US states.
If not for the efforts of the American Kratom Association (AKA) and hundreds of kratom advocates united under its name, kratom laws in the United States would likely sway towards illegalization and severe restriction.
In 2020, it seems likely that some kratom detractors will continue to push for new legislative kratom bans and restrictions within many US states. However, the AKA's continued momentum seems like a promising political counter-force and equalizer.
This year, the American Kratom Association has made it their mission to pass their Kratom Consumer Protection Act (KCPA) in 21 states over the course of 2020. The bill aims to facilitate safer, regulated access to kratom products by establishing product standards, age restrictions, and labeling requirements. Using their legislative experience, the AKA has helped pass versions of the KCPA in Nevada, Utah, Arizona, and Georgia.
While news on kratom's current status is still evolving, 2020 will undoubtedly bring changes to kratom law in American states, the threat of federal restrictions also looms in the distance. Two American agencies — the Food and Drug Administration (FDA) and the Drug Enforcement Administration (DEA) — have announced their intentions to ban kratom in the past. Although the efforts of kratom advocates thwarted these attempts, it's possible that an American agency could once again push for federal illegalization, which would overpower any laws made by US states.
A Broadening Marketplace of Online Kratom Vendors and Products
As a marketable product, kratom has gained significant traction in the United States and elsewhere over the last decade. Customers regularly praise kratom's versatile types and aromas, which can be uplifting, soothing, relaxing, stimulating — or a combination of all four!
In response to increasing consumer demand and evolving news on kratom legislation around the world, hundreds of online kratom sellers have emerged over the last few years. As the "buzz" behind kratom continues to grow, we expect this trend to continue in 2020.
However, in a market that's becoming increasingly saturated, kratom vendors might find themselves struggling to stand out to consumers. As a result, a trend of this new year could be the continued diversification of kratom product formats.
Many kratom sellers have already branched out from traditional kratom powders by introducing exciting new products like liquid kratom and kratom extracts. In 2020, we're curious to see what other kratom vendors do to mix things up — whether that means going all-in on potent kratom extracts or shaking up the market with something new entirely.
That said, even though consumers have more exciting options than ever before, exercising caution will be crucial when buying kratom online in 2020. Considering current kratom news circulating in 2019 about tainted products, donating to reputable kratom organizations like the AKA and purchasing your kratom products from a reputable supplier is the only way to ensure you get safe, high-quality kratom — luckily, Kratora is here to help!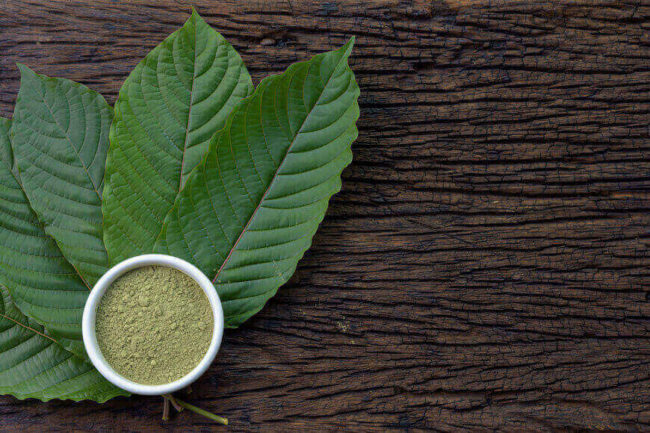 Discover Nature's Finest Kratom
Despite what may happen with new kratom legislation in 2020, at Kratora, we've devoted ourselves to providing customers from all over the world with high-quality, fresh kratom since 2013. With a broad selection of kratom powders and kratom alternatives to choose from and exceptional customer service, we're confident that you'll love shopping with us.
Explore our inventory today to discover:
A vast assortment of kratom strains
Orders delivered quickly with fast and affordable shipping
Fresh, high-quality kratom sourced directly from nature
Redeemable rewards points with every purchase (for registered customers)
Ready to get nature's finest kratom delivered to your door? Join our Kratora kratom rewards points system to gain points on every purchase from our akuamma seeds  or other kratom alternatives to your favorite kratom extracts. Shop with us today to receive same-day shipping on orders submitted before 3 p.m. Eastern Time Monday through Friday and 1 p.m. Eastern Time on Saturdays (excluding holidays).
Please note that the US FDA has not approved kratom to be sold for human consumption, sold for external use only. None of the products sold on our website are intended to diagnose, treat, cure, or prevent any disease or medical condition.
Want to learn more about kratom quality and value? Start here:
Why Buying Cheap Kratom Can Be Dangerous